Gather at Sun Yat Sen Nanyang Memorial Hall this weekend for Wan Qing Dragon Boat Festival 2023's opening!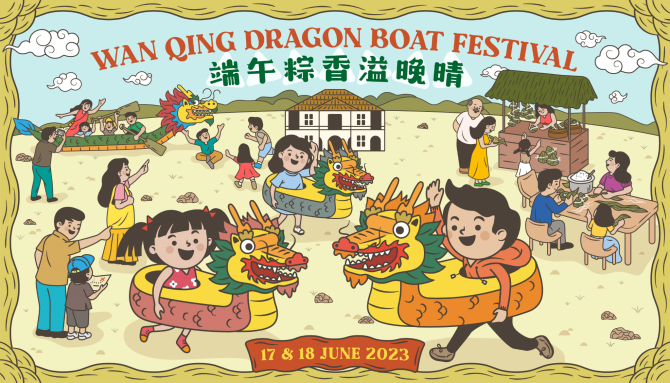 Gather for fun and exciting activities to celebrate Chinese arts, culture, and heritage at Wan Qing Dragon Boat Festival 2023! Bring along your family, especially kids, discover the story and traditions behind the Dragon Boat Festival, one of the oldest cultural festivals in the world, and revel in the rich historical and cultural significance of the festival with a line-up of activities including a brand-new escape game activity, live performances, cultural workshops, a brand-new heritage walking tour, storytelling sessions, and more during the weekend open house happening this weekend.
Enjoy plenty of activities, such as the escape game, Lost in Time: The Case of the Missing Researcher launched in conjunction with the Memorial Hall's ongoing special exhibition, Connections Across Oceans: Early Chinese Mutual Aid Organisations.
The special exhibition inspires the escape game, where participants will interact and engage with the collection and its artefacts to solve the mystery. The game is suitable for participants aged 10 years and above. Recommended group size of 4 to 5 pax.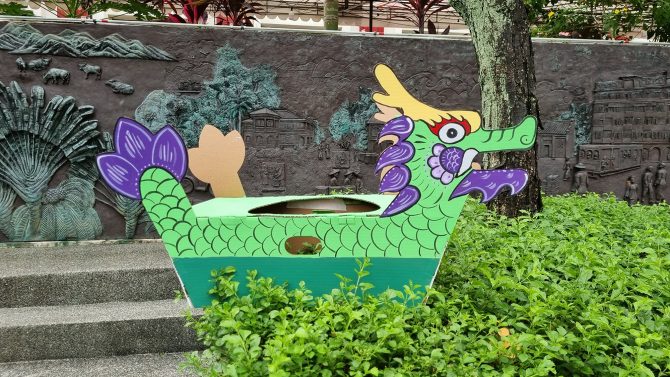 There are also fun and interactive parent-child workshops where you and your little ones can bond over a creative craft session to make a wearable dragon boat while learning about the history and origins of the Dragon Boat Festival.
Another special parent-child workshop will teach you the art of making traditional Hainanese rice dumplings! In this workshop, you and your child will work together to assemble a delicious Hainanese rice dumpling filled with savoury meat, mushrooms, and other flavourful ingredients. May Lin from Bak Chang Queen will guide participants through each step of the process, providing helpful tips and insights on making rice dumplings. Participants will bring home the dumpling they assembled and a cooked dumpling to enjoy at home.
Complimentary activities such as Public Talk – Home Abroad: Shanghainese (Sanjiang) Community and Early Chinese Society in Singapore and The Restoration and Conservation of the "Calm Seas in the Southern Seas" Imperial Silk Scroll are also available.
For more information, please click here.