Celebrate all things women this March!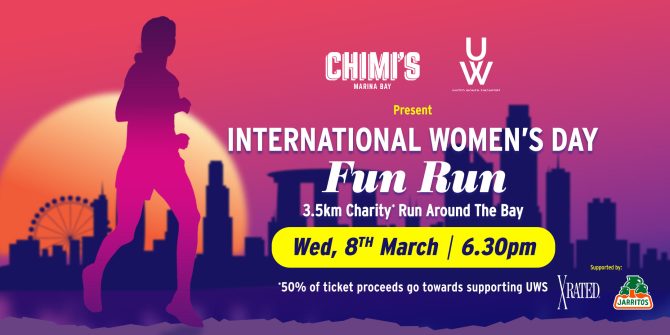 7. Chimi's x United Women Singapore Present International Women's Day Charity Fun Run
Lace up your running shoes for a 3.5km charity fun run around the bay – open to everyone!
The first three participants to complete the run will win exclusive Jarritos merchandise and a dining voucher from Chimi's. Enjoy their specially crafted X-rated Fusion Liqueur cocktails at Chimi's Marina Bay and Chimi's Somerset between March 8 and 31, and 50% of the proceeds will go towards supporting UWS.
Each ticket cost S$35, inclusive of 2 drinks and 50% of all ticket proceeds will go towards supporting United Women Singapore.
For tickets, please click here.