Mid-Autumn is approaching in September, and you know what that signifies – Mooncakes!
We've curated the most visually appealing and delicious mooncakes for 2023 just for you. Whether you're buying them to celebrate the Mid-Autumn Festival for yourself or to gift to your loved ones, you'll definitely find the perfect one that suits your taste.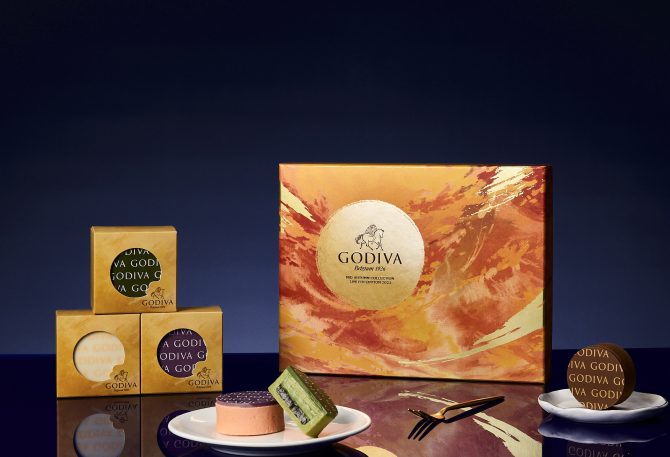 1. GODIVA
GODIVA is introducing its exquisitely crafted limited-edition 2023 Mid-Autumn Collection (from S$72), drawing inspiration from the traditions of Asian pastries and European dessert craftsmanship.
Crafted by GODIVA's Chef Chocolatier Sébastien Bauer, this year's collection takes a bold step in a different direction; each delectable morsel of velvety chocolate ganache and fruit filling is enclosed within a delicate pastry that takes inspiration from the Taiwanese pineapple cake, elegantly adorned with a chocolate slice. Select from an enchanting collection of seven gift boxes and two hampers, showcasing both new and beloved flavors. The fresh box design evokes the charm of a captivating oil painting, with the iconic GODIVA logo prominently displayed against the backdrop of a moonlit or sunlit sky, symbolizing heartfelt wishes for joyous reunions with loved ones.
The GODIVA 2023 Mid-Autumn Collection, ideal for gatherings and gifting, will be available at all four boutiques and online.