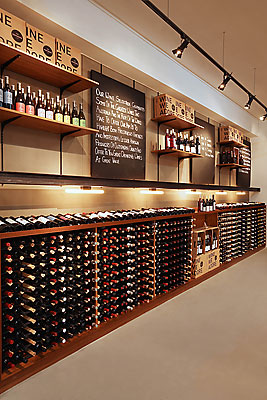 If you love artisanal products, head down to The Providore
By Cheryl Chia
An alternative artisanal proprietor has opened its doors in the quaint Tan Boon Liat Building at Outram Park.
Founded by Bruce Chapman and Robert Collick – the same brains behind Jones the Grocer Singapore – the place carries a variety of condiments, spreads, coffee and even bread.
Launch of The Providore
"We can't be more thrilled with the collection of produce we currently have gathered and curated at The Providore Warehouse," Bruce said at a media launch on Jun 13.
He added, "With thoughtful collaboration with local and international companies, we aim to bring to the Asian market the best of global and local produce and ingredients to eat, entertain and cook with."
Artisanal Produce
Local roasters from Toby's Estate in Singapore developed five coffee blends. Each blend has a distinct flavour profile and is available for tasting at the warehouse outlet at Tan Boon Liat Building.
The store also houses Australian ice-cream brand Pat and Stick's with to-die-for ice cream sandwiches as well as bread and patisseries from B.A.O (Bakery Artisan Original) – brainchild of former Canele Patisserie pastry chef, Christophe Grilo – every weekend.
We love the pain au chocolat from B.A.O which has a honey chocolate filling, making the pastry even more sinful.
The Providore Mandarin Gallery Café has also opened.
The café serves breakfast, lunch and a small-plate sharing menu in the evenings.
The duo also has future plans to expand into Japan in 2014.
The Providore Singapore, 315 Outram Road, #05-03, Tan Boon Liat Building, Singapore 169074, Tel: 6221 7056, www.theprovidore.com