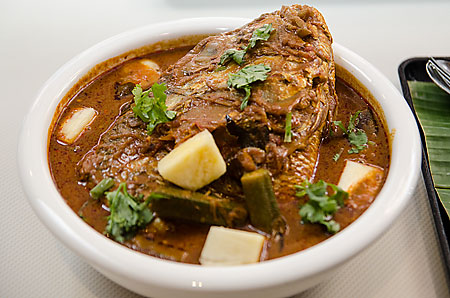 Hawker food is a treasure in Singapore, even gaining mention on CNN and other programmes. Indulge in our best local favourites at Singapore Favourite Food Village
By Chia Hui Jun
Singapore may be a small country, but it is still troublesome to travel all the way to the East for the best char kway teow, or to Little India for the best biryani.
Imagine having the best chilli crab, rojak, beef noodles, tau huay, laksa, carrot cake and more all under one roof, for you to savour over ten days!
Singapore Favourite Food Village
Foodies can look forward to this at the Singapore Favourite Food Village from Jul 12 to 21, where 40 favourite vendors – either selected by public voting or invited by the organiser, Singapore Food & Beverage Alliance – will whip up a storm with their signature dishes and more.
Many good hawker stalls have disappeared, as hawkers' offspring are often unwilling to take over the business when their parents hang up their aprons for good. This makes some of these multi-generational stalls even more precious.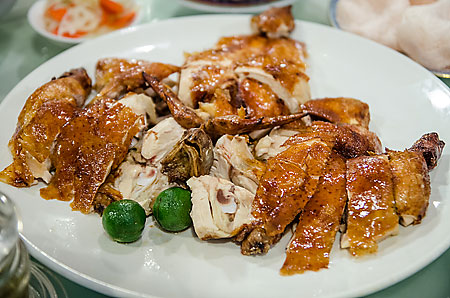 Multi-Generational Treasures
Nestled in Pek Kio Market and Food Centre is one such three-generational stall, Zheng Xin Si Chao, operated by Madam Ng and her daughter. Their Oyster Omelette has a generous serving of juicy oysters cooked just right, and is delicious and not too starchy; the Hokkien Mee comes with their homemade chilli, and is not too moist or dry.
Another is Moi Lum Restaurant, run by the founder's son and grandson, Mr Chris Kuang, offering Cantonese cuisine. Their Majestic Roast Chicken is to die for, with crispy skin and tender, white meat served with prawn fritters – the way it was done in the 1950s. Their tasty, irresistible Salted Egg Yolk with Fish Skin will be launched in July.
Other Great Dishes
Muthu Curry's Fish Head Curry also does not disappoint. It is fragrant and infuses the soft fish meat, giving it a lovely taste.
Fortune Food, located at Chinatown Complex Market & Food Centre, serves good Popiah full of fresh ingredients such as turnip, bean sprouts, crushed peanuts and carrot wrapped in a paper thin skin. Their chicken salad with wasabi mayo roll is an interesting twist, with the right mix of chicken floss, wasabi and mayonnaise.
Singapore Favourite Food Village is held in conjunction with the 20th edition of the Singapore Food Festival. All food purchases will be done via NETS, and admission is free.
Singapore Favourite Food Village, 12-21 Jul, 11am-11pm, Bayfront Avenue, singaporefavouritefood.com/2013