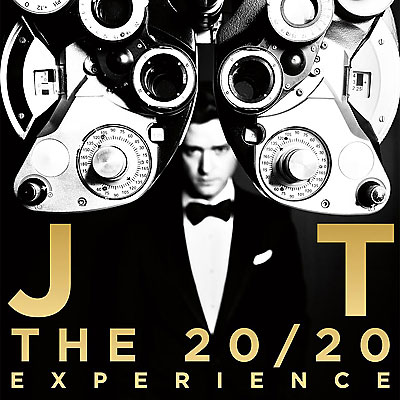 JT's return to the music scene is definitely a winner
By Charmaine Phua
Justin Timberlake in his 'N Sync years, coupled with his blond Maggi mee hair, was never one of my favourites back in the day. But the multi-talented star has definitely won me over, and it isn't because he looks so dapper in a suit and bowtie. (Ok, maybe just a little.)
A modern-day Midas, everything he dabbles in turns to gold – be it the movies, as a guest and host on Saturday Night Live, and in all three of his solo albums.
PLENTY OF FAVOURITES
You can't blame the guy for disappearing, musically, for the past seven years though – he's been busy with all of the above, and finding the love of his life in Jessica Biel. I'm glad that he did, because Mirrors, the song that he wrote with her in mind, is definitely one of my favourites in the album, The 20/20 Experience.
Add to that the winner that is Suit & Tie (featuring Jay-Z), and you'll have the urge to shift your weight from foot to foot and snap some fingers while you're feeling the groove. Another old friend, Timbaland (with whom he has had several collaborations with in the past) also produces the album and appears on a few tracks, most notably in Tunnel Vision.
If you enjoyed their previous collaborations and works, it's likely that you'll be tapping your feet to this as well.
PUSHING THE BOUNDARIES
Justin definitely stretches his limits in this album, with tracks like Let That Groove Get In. It has such a tribal feel to it, you can almost picture several Latinas and their bountiful behinds doing the salsa, or the Congo.
Then, he throws us off with Blue Ocean Floor, a chill-out eclectic track with so many genres layered within; that it sounds more like
it came from an Oceanlab album.
Overall, The 20/20 Experience is an all-round experience for the audience, and is a quality offering that I never would have imagined would come from a member of a boy band.
Tune in to Charmaine Phua on Eats & Entertainment as she shares her love for food and movies on Saturdays from 5pm-9pm, on Power 98FM.
---
About Charmaine Phua
Charmaine Phua is Producer/Presenter & Music Executive of Power 98FM. Charmaine firmly believes in the importance of having music in our everyday lives, especially since it's her bread and butter.