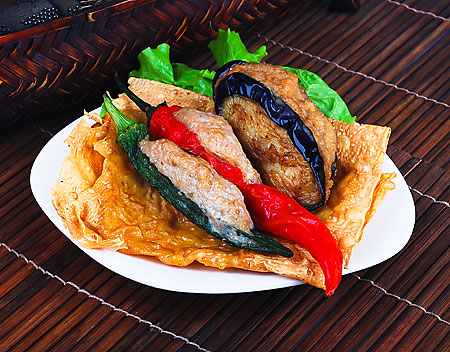 Seen and heard of the best of local Singaporean Food
Yong tau foo was created in the time of our forefathers, by the Hakka immigrants from the South of China, who could not find or afford wheat to make dumplings for the New Year.
Thus, with their determination and invention, they created their own version, which has since evolved into the yong tau foo dish we know today.
Here are some must-try yong tau foo dishes.
Simpang Yong Tau Foo
This stall sells the Ampang version of yong tau foo where the pieces are deep fried before being soaked in a piquant yet sweet sauce.
301 Changi Road, Singapore 419779
Golden Mile Special Yong Tau Foo
This shop makes their fish paste out of yellowtail fish and stuffs it into the ingredients such as capsicums, tau pok and brinjal. It's the version familiar to most Singaporeans but better.
Golden Mile Food Centre, 505 Beach Road, #01-44, Singapore 199583
Xi Xiang Feng Yong Tau Foo
This stall hasn't moved for almost 30 years and has its own house sweet sauce with sesame seeds. Some say this is the best part of the dish.
Ang Mo Kio Central, 724 Ang Mo Kio Avenue 6, #01-23, Singapore 560724
Goldhill Hakka Restaurant
This place also hand beats their fish fillets into a paste before stuffing them into silken tofu. Go and give it a try.
299A Changi Road, Singapore 419777