Add more flavours to your Chinese New Year gatherings with these delivery and takeaway items.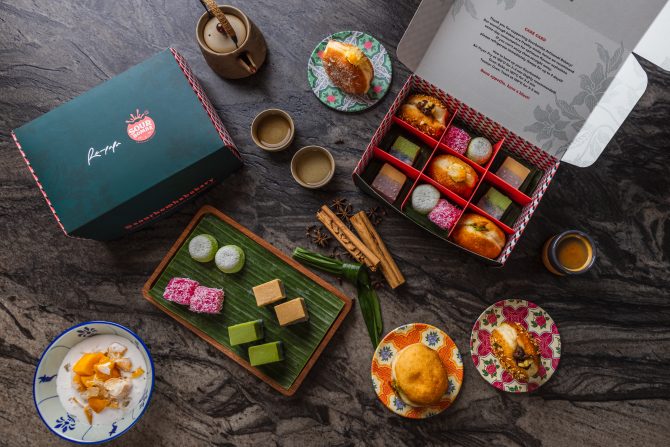 8. REMPAPA X SOURBOMBE Artisanal Bakery
Make your Chinese New Year a special one by taking away The Rempapa Sourbombe A-bun-dance Box created in collaboration with Genevieve Lee from Sourbombe Artisanal Bakery.
Presented in a vibrant box reflecting heritage textiles and Sourbombe's pop of colours. There are the three Sourbombes with heritage flavours and eight pieces of Kueh – great for festive gifting and enjoyment across generations. The two Sourbombes are loaded with savoury fillings of Pang Susi and Prawn Bostador from Rempapa. The third feature the Sourbombe's sweet Mango Pomelo. This is Chef Damian's childhood Eurasian favourites inspire Rempapa's fillings.
The celebratory box also includes four different types of kueh (two pieces each) from Rempapa – Puteri Ayu, Sago Bandung, Talam Keladi, and Kueh Salat. The Rempapa Sourbombe A-bun-dance Box and other delights are available from 3 to 20 January 2023.