It is time to let the Christmas feasting begin! Have you decided where to enjoy this year's Christmas feast?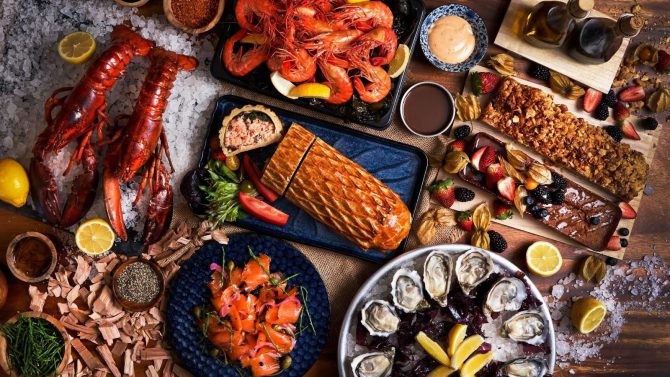 9. Greenwood Fish Market @ Quayside Isle
Greenwood Fish Market presents the freshest seafood to excite your palate. Their renowned festive special, the Alan's Seafood Feast, is making a comeback, featuring an enticing platter of their famed homemade salmon wellington alongside a variety of beloved dishes and traditional Christmas log cakes. A spread from Greenwood Fish Market is an ideal option for any festive occasion!
Greenwood Fish Market is located at 31 Ocean Way, #01 – 04 / 05, 098375.