Here is the curated ideas guide. It includes the best presents for your foodie friends and family!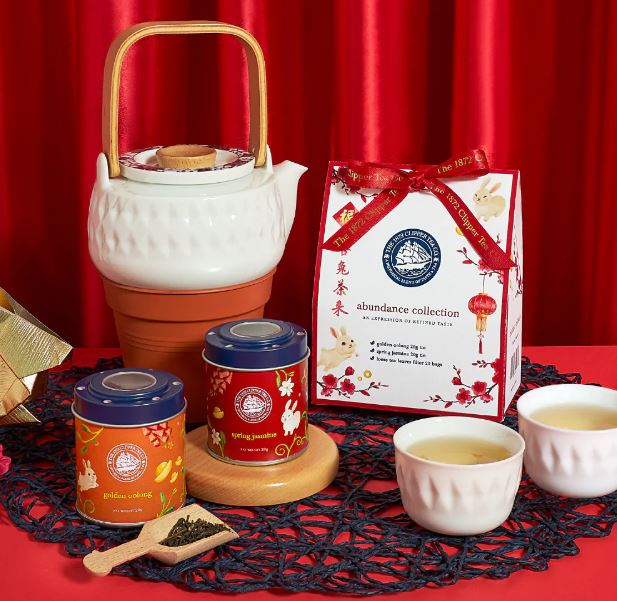 10. CLIPPER TEA Abundance Collection
Elevate special moments of feasting Lunar New Year goodies together with family and friends by gifting the Abundance Collection ($35) of two classic Chinese teas (2 x 20g) – Golden Oolong and Spring Jasmine。
Golden Oolong consists of pure 100% Chinese Oolong tea from Fujian, providing woody and roasted notes. And Spring Jasmine is from Yunnan. This tea blend comprises loose Chinese green tea leaves scented with jasmine flower petals.
They are the perfect brews to enjoy during this celebratory season. The collection also includes a 20s pack of tea filter bags.
Available in Clipper Tea stores and online.