Want a charming European getaway? You don't have to go far – these romantic villages are just around the corner
Ah, Europe. It's the land of ancient architecture, old-time stores and cobblestone streets that many of us love, although they're so tough to walk on. But wait – these places aren't even in Europe.
Instead of travelling 13 hours to see those charming little towns, what if you could get the same romantic getaway less than six hours away? Here are six lovely European villages you can actually find in Asia. Now you can take your date on a short-haul holiday for long-lasting romance.
French Village in Malaysia
Where: Bukit Tinggi, Pahang
About 48km from Kuala Lumpur lies Bukit Tinggi, one of the newest highlands in Malaysia. But this is no Genting or Cameron Highland – Bukit Tinggi offers a very different concept that will charm your socks off.

This area is known for its French-styled resort, Colmar Tropicale, which is decorated with a cobblestone courtyard and lined with vintage eateries. Music from street performers and live bands flows through the streets.
And with the cool weather at the top, the illusion of being in Europe is complete. Your date may not even notice the difference.
Historic Austrian town in China
Where: Huizhou
Many people have chewed China out for knocking off everything; from gadgets to luxury bags – and now, even an entire Alpine village.
But I see this ambitious clone as a big plus. Now you can enjoy the beauty of the Hallstatt hamlet without jetting all the way to Austria. The Chinese replica, situated outside Huizhou's city, sports the same pastel cottages, a main marketplace, and even the 900-year-old clock from the original UNESCO heritage site.
The duplicate serves primarily as residence for the wealthy, and is populated with shops and manicured walkways for visitors to wander in.
Classical European museum in Taiwan
Where: Chi Mei Museum, Tainan
This 'cloned' landmark may not stretch to an entire town, but Chi Mei Museum is extremely reminiscent of classical museums in Germany and Rome. Its marble-white Roman pillars, giant glittering dome and stately statues look like they were air-lifted straight out of a European city.
Chi Mei Museum is a privately-owned museum with showcases including Western Art, Natural History, and valuable antiquities. You can visit the museum for free, or simply sprawl out on the manicured lawn and pretend you're in a royal palace garden.
Venetian waterways in Macau
Where: The Venetian Macao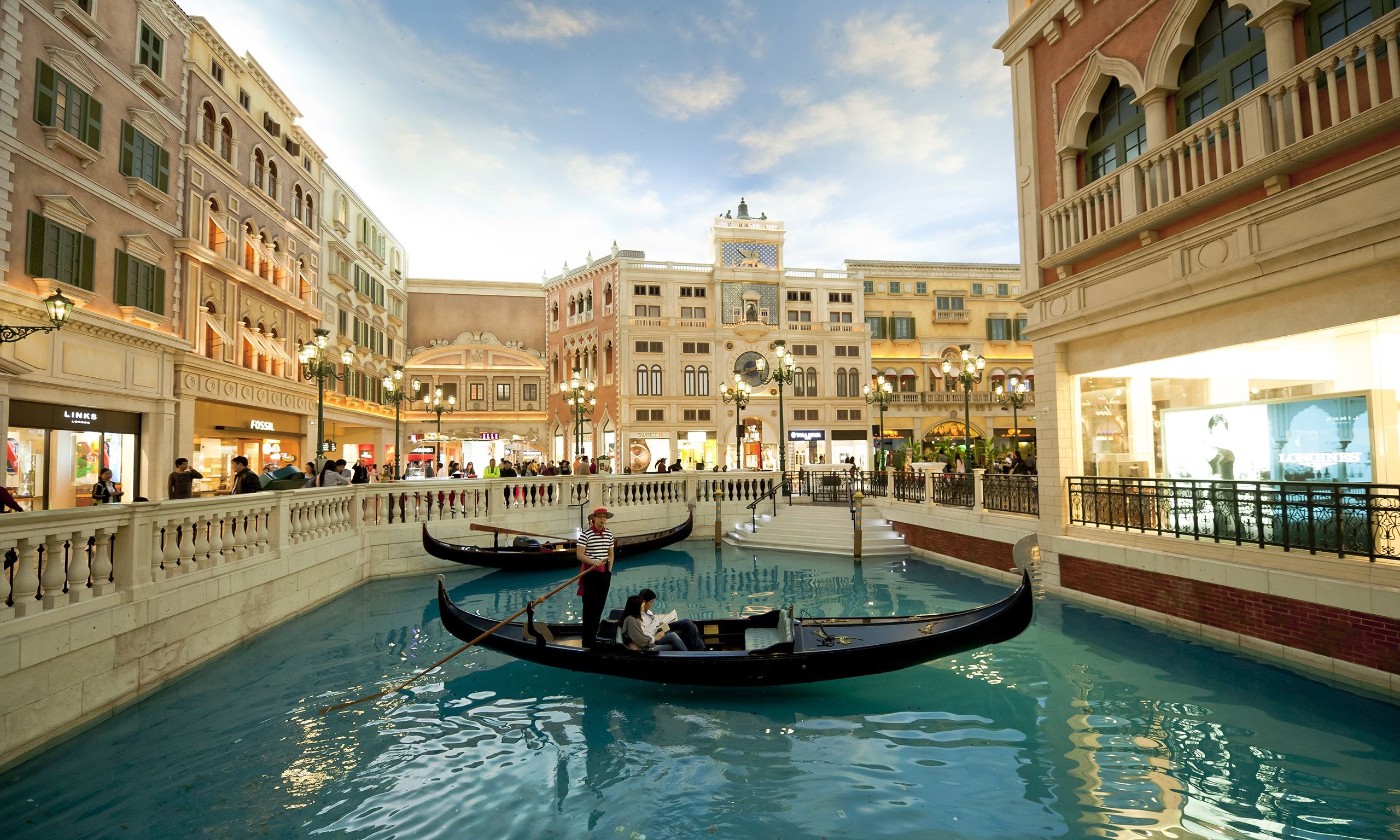 The largest casino in the world, the Venetian Macao is, obviously, modelled after the enchanting canals of Venice, Italy. This extravagant resort is populated with casinos, shops, waterways with crooning gondoliers, and a fake sky so it's always a bright sunny day.
Everything you need for a romantic date is all set here, be it cruising lazily down the stream as a gondolier serenades you, or buying your partner an expensive designer watch.
Little London in China
Where: Thames Town, Shanghai
Built to be an upper-class satellite town, Thames Town is a postcard-perfect replica of London. It boasts mock-Tudor buildings, red telephone booths, and even a Gothic church. It has everything that London has – except for the crowds.

Thames Town is, in reality, a ghost town. Nobody can afford to live here. So you can enjoy frolicking down these pseudo-English streets without fumbling with people on the sidewalk. For this reason (and also because it's pretty), Thames Town is extra-popular for wedding photo shoots.
English villages in Korea
Where: Gyeonggi's English Villages, Gyeonggi-do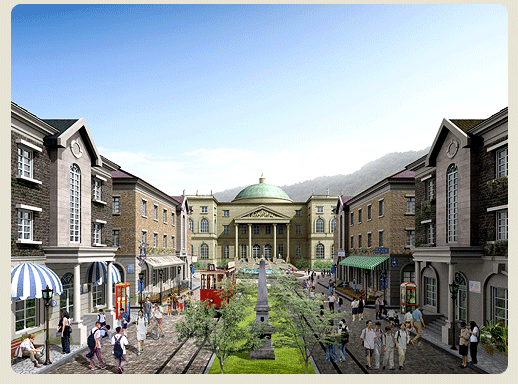 The Gyeonggi English Villages were built for locals to practise speaking English, in both modern and old – or "ye olde" – cultures. From stores to accommodation, these villages are manned and fully operational for that almost-authentic English experience.

Just remember that this is a simulated town for the locals, who can get pretty immersed in the Anglo-Saxon vibes. So play it cool if they approach you, and do not start talking in Korean to them. This is an English village after all!
By Pamela Chow