You would never expect these places to be tourist top picks
No matter how familiar we are with our own country's spoils, there are many locales that we would proudly agree are bucket list-worthy. For example, Marina Bay Sands' infinity pool and the Gardens by the Bay have rightfully drawn international adoration.
But guess what? These two stunning destinations aren't even in Lonely Planet's top picks for Singapore.
Related: 5 last-minute staycation ideas you can book now
We take a look at some of the most unexpected must-see places here, as listed on various travel sites.
1. National Orchid Garden
Hidden in the heart of the Botanic Gardens, the National Orchid Garden surprisingly trumps all other attractions in Singapore, ranking top on TripAdvisor.com.
Many tourists praise it for its manicured pathways, colourful collection of orchids, and tranquillity. This destination is so extraordinary that one visitor highly recommends a visit even if there was a torrential rainstorm.
All this while, we've been foolishly hunting for little grassy spots in Botanic Gardens to have our picnics when there's a sprawling paradise waiting just around the corner.
2. Changi Chapel and Museum
A small and unassuming structure within a residential enclave, Changi Chapel and Museum wouldn't strike you as a world-class travel destination. But it was awarded TripAdvisor.com's "Travellers' Choice 2014" title.
This museum features exhibits that document the plight of our people during the Japanese Occupation, and a quiet chapel where visitors can choose to pay their respects or make a kind offering.
It's a simple building with a deep, moving story to tell – thus earning its spot in many tourists' hearts. That and the bistro nearby that serves killer chicken wings and fries.
3. Baba House
Bet you didn't know there was a Peranakan heritage house tucked between the charming shophouses of Neil Road! Baba House is another one of Lonely Planet's top choices.
Built way back in the 1890's, Baba House has been beautifully preserved down to every minute carving. Be transported into the local life of an affluent Peranakan family a century ago, and admire the delicate motifs engraved into the walls.
To enter, visitors must book a guided tour by phone. And here's the best part: it's free! Looks like Singaporeans aren't the only ones who love freebies.
4. S.E.A Aquarium, Singapore Zoo, Night Safari
It's no surprise that animals draw big crowds, but did you know that our creature features are amongst the top of their kind?
Lonely Planet lists all three of these parks as its top Singapore destinations, and showers praise on each of them. S.E.A Aquarium, located in Sentosa, is in fact the world's largest aquarium, and houses more than 800 marine species.
Related: Get a special 3-in-1 pass to S.E.A Aquarium and more!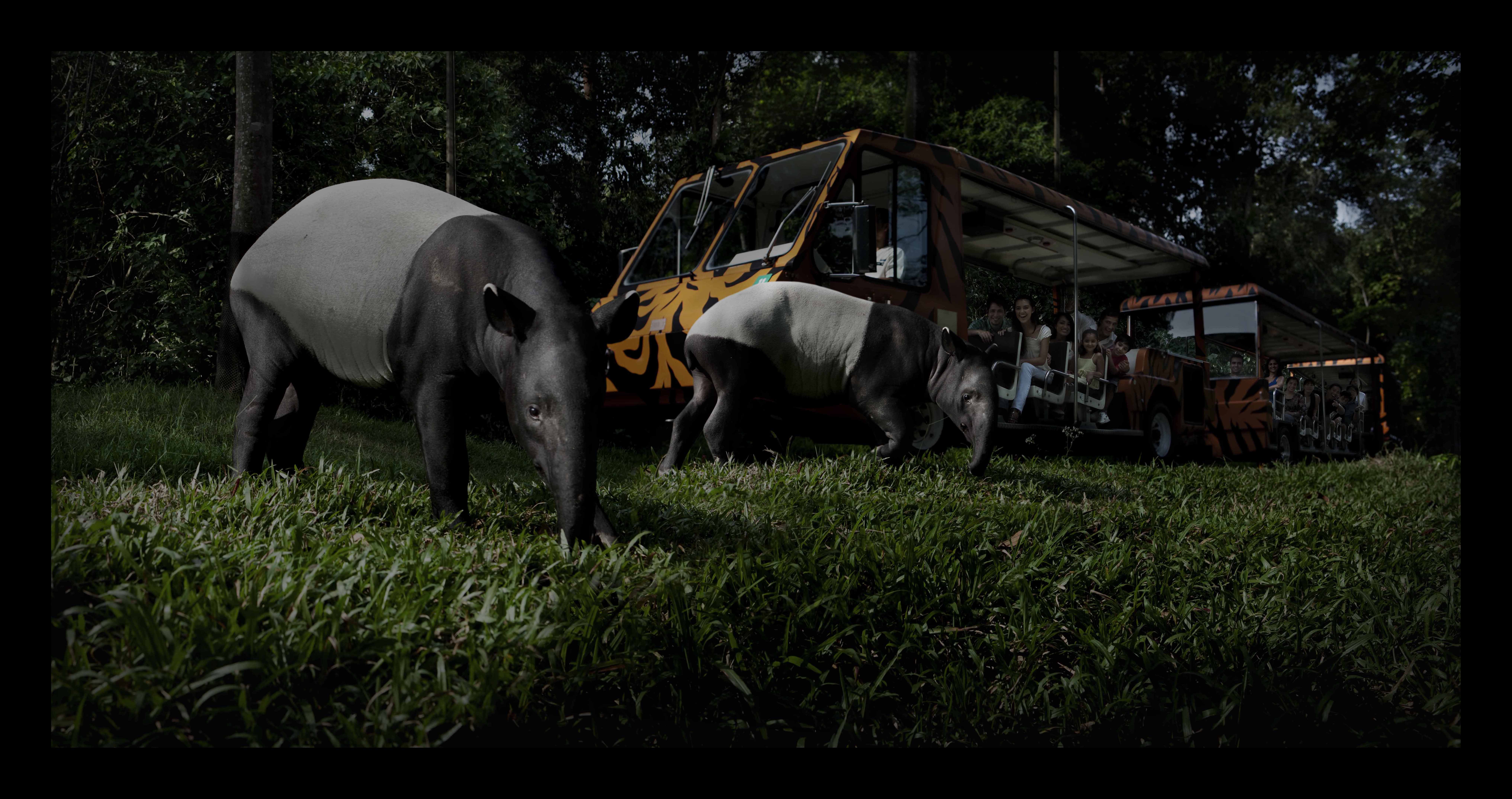 Singapore Zoo is acclaimed as one of the world's best, and was named "Travellers' Choice 2014" on TripAdvisor.com. The Night Safari programme is commended as "a must", especially for kids.
I'm definitely starting to appreciate these award-winning parks with more than just nostalgia for primary school excursions.
5. Pulau Ubin
To many of us, this far-flung island may just be a forested mass of untamed wildlife and army men. To travellers, however, these are grounds for discovery – both of nature and of the self.
Pulau Ubin is peppered with old kampong buildings, and cycling paths twirl throughout the island. These routes range from easy courses to challenging tracks, and bicycles can be rented here for cheap.
Compared to St. John's Island and the Sisters' Islands, Pulau Ubin is more unspoiled and untouched by the hands of modernity. Tourists come here for its precolonial village aura and back-to-basics living.
Who would've guessed that, in travellers' hearts, these humble attractions could beat our award-winning metropolitan buildings? It just goes to show that our little island has many surprises up her sleeve!
By Pamela Chow