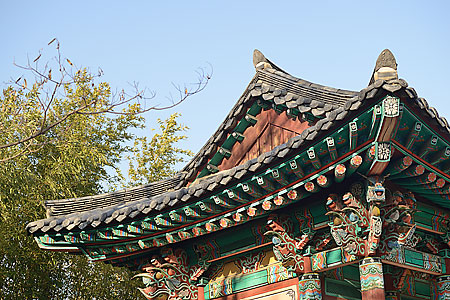 Nam Ho Travel creates the essential tour for first-timers
Korea and Japan are both popular locations in their own right and many have already been there. However, there are people who put off going. Nam Ho Travel has specially-designed tours to both countries for first-timers.
Immerse yourself in the beauty and culture of North-eastern Asia, without the hassle of planning.
The following Korea package is unique, especially catered for flower lovers and for sightseeing.
Incheon – Jeonju
Nam Ho Travel's 8-Day Korea Suncheon Garden Expo 2013 + Jinju Namgang Yudeung Festival package is a good one for starters.
Upon arrival at Incheon, you'll be greeted by a local guide who will take you to one of Korea's most popular theme parks, the Everland, filled with thrilling rides and shows. In the afternoon, there will be a specially-arranged kimchi making session where you can take your handy-work home. You will then proceed to Jeonju.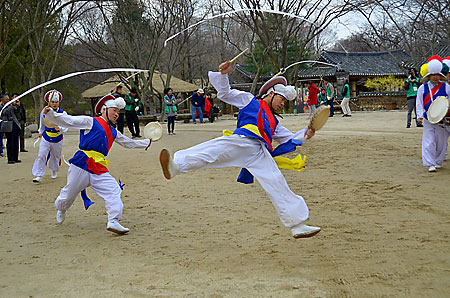 Jeonju – Yeosu
Start your stay with a visit to the Jeongu Korean Traditional Culture Centre where you will see various Korean cultural traditions. Later, proceed to the Jeonju Hanok Village with its beautiful curved roofs and historical charm.
In Yeonsu, you'll be taken to the Turtle Ship Replica Centre – the "turtle" is a kind of warship used by the Korean Navy during the Joseon Dynasty. Lastly, you'll be taken to the Hamell Museum and Yeonsu Fish Market before resting for the day.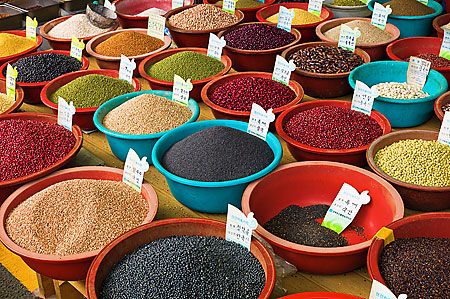 Yeosu – Suncheon – Jinju – Daegu
The next day, you'll see Suncheon Bay Garden Expo 2013, beautiful country gardens and the International Wetland Centre where you can see animals and plants. The Wetland Centre also features freight containers decorated with 160,000 children's artworks.
Proceed to Naganeupseong Folk Village before arriving in Jinju, where you'll see the Jinju Namgang Yudeung Festival – floating lanterns that carry the wishes of citizens along the Namgang River.
Daegu – Pyeongchang
Daegu's major fashion district, Dongseongho Street, is packed with hundreds of stores that reflect the city's fast-paced fashion apparel at affordable prices. You will also proceed to Pyeongchang in the evening after your shopping spree.
Pyeongchang – Seoul
Go on a sightseeing gondola ride before embarking on a thrilling day at the Peak Island Water Park. In the afternoon, visit the Pyeongchang Wind Village for ice cream making and sheep feeding before proceeding to Seoul.
Seoul – Incheon-Singapore
Visit the beautiful Changdukgung Palace, the principal palace for the Joseon Kings. Follow the footsteps of the Korean presidents by visiting Cheongwadae Sarangchae to absorb the history of Seoul.
You will also visit the N Seoul Tower. End the day with the Nanta Show and shop to your heart's content at Myeongdong Street before departing for Singapore.
The travel period is from Sep 30 to Oct 10.
Singapore – Narita/Haneda
For a short Japan getaway with the most sightseeing, try this 5D3N Tokyo + Fuji Special JL package from Nam Ho Travel.
Arrive at either Narita or Haneda airport before departing for Tokyo. You'll see Asakusa, Nakamise Shopping Arcade, the iconic Shinjuku, Tokyo Metropolitan Government, the Imperial Palace and Nijubashi Bridge.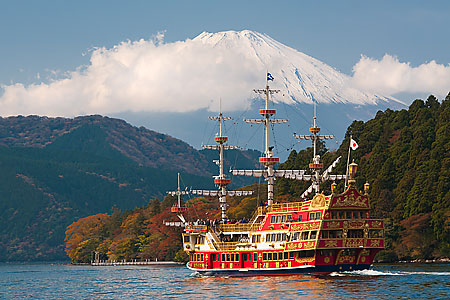 Tokyo – Fuji
See the picturesque Lake Ashi, Owakudani, Mount Fuji (5th station), Oshino Hakkai and the Gotenba outlet mall. Return to Tokyo for the night.
Tokyo – Narita
Visit the Makuhari Mitsui outlet mall, Ameyoko, Ginza, Odaiba – Palette Town, Rainbow Bridge, Venus Port and Aqua City, etc. You'll return to Singapore the next day, after visiting all these places.
The travel dates available are from September to November, and the package is priced at $999. Please check with Nam Ho Travel for the latest rates and promotions.
Nam Ho Travel, Pearl Centre, 100 Eu Tong Sen Street, #01-14/16/18, Singapore 059812, Tel: 6221 8433. Visit www.namho.com.sg for more.