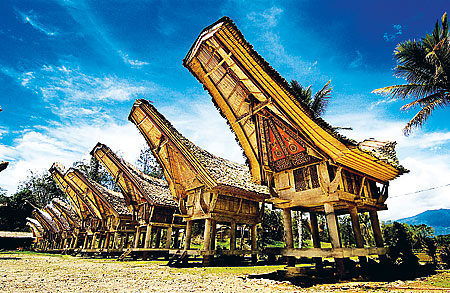 AirAsia, the low-cost airline, now flies directly to 15 destinations in Asia, including Makassar in Indonesia
AirAsia, the low-cost airline, has announced the launch of the highly-awaited Singapore-Makassar route, in a bid to accommodate Makassar's market demand for quality yet affordable international flights.
The new route between Singapore and Makassar in Indonesia will commence on Jul 1, and will operate four times weekly on the brand new AirAsia Airbus A320, with a capacity of 180 seats.
"With the addition of the Singapore–Makassar route, AirAsia now flies direct to six Indonesian cities in total – including Jakarta, Bandung, Yogyakarta, Bali and Semarang – which brings us to 15 direct routes overall from Singapore to the region," says Logan Velaitham, CEO of AirAsia in Singapore.
"It is a milestone for us because it further reinstates our commitment to expand our reach into Indonesia. Our strong track record in passengers flown so far has proven that Indonesia is a strong market for us and we look forward to signing up more direct routes there to meet our customers' demands," he says.
In conjunction with the new route launch, AirAsia is offering promotional fares from as low as S$65* to Makassar, direct from Singapore – one way. The discounted fares are available for booking on www.airasia.com from now until Jun 16, for travel from Jul 1 to Aug 15, 2013.
The new route will bring about more holiday options for Singapore travellers. Located in the East of Indonesia, Makassar offers exotic marine tourism and a wide range of affordable seafood and local delicacies for the foodies. The city also has the first indoor theme park in Southeast Asia, named Trans Studio. The capital city of South Sulawesi is also a dominant trading centre for Eastern Indonesia and frequented mostly by business travellers.
For more updates on AirAsia's latest innovations, as well as promotions, activities and contests, connect via Twitter (twitter.com/AirAsiaSG), Facebook (facebook.com/AirAsiaSingapore) and Instagram (instagram.com/AirAsiaSG).
About the AirAsia Group
AirAsia, the low-cost carrier, services an extensive network with 85 destinations.
*The price mentioned above is the basic fare for one way travel only, excluding tax, fuel surcharge, and other fees. Terms and conditions apply.
---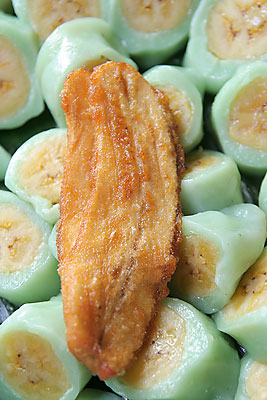 MAKASSAR:  Interesting eats
Pisang Epe
Pressed grilled banana, served with melted brown sugar. Available with chocolate and/or cheese toppings and durians.
Pisang Ijo
Banana wrapped in a thick green rice flour layer, and served with condensed coconut milk and syrup.
Sop Saudara Traditional South Sulawesi soup, it contains meat, liver, lung, etc. You may choose the ingredients you want.
Coto Makassar
Traditional Makassar soup. Quite similar to Sop Saudara, but has a different taste.
Pallubasa
Makassar-style meat soup. Spicy and contains grated coconut.
Nasi Kuning
Yellow rice served with various dishes. One of the most favourite breakfasts in Makassar.
Songkolo
Stirred glutinous rice, served with fried grated coconut, salted fish and sambal (traditional chilli sauce). Usually available at the traditional market or traditional food seller.
Source: Wikitravel.org