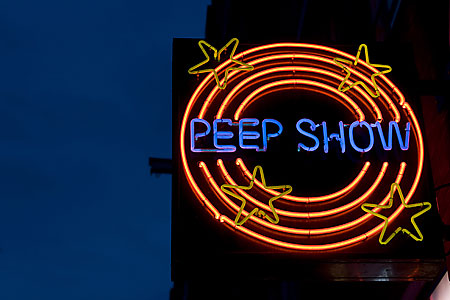 Weekender counts down the top 7 interesting things in the Netherlands
7. Total Football
The Netherlands is one of the kings of football in Europe and the world. Known as "the best footballing nation never to have won the World Cup", the Netherlands were the inventors of Total Football, an exciting brand of attacking football in which any outfield player can replace another's position. Recently, they were runners up in the 2010 World Cup. Check out the football stadiums, matches and museums, including that of Ajax Amsterdam or FC Groeningen, for which our very own Fandi Ahmad played.
6. Flower Power
While the Netherlands is generally associated with tulips, there is a much greater array of beautiful flowers than just tulips. Nonetheless, being their national pride, tulips are the most varied and multi-coloured. You can check out the Floating Flower Market along Amsterdam's canal.
5. Red Light District
For those who have not been to Amsterdam, it actually has more than one Red Light District. The most famous one is only a few minutes from Centraal Station. This may be quite an eye-opening sight for those from sedate Singapore. While it can get quite rowdy or crowded at certain times, there is a significant police presence so you can get assistance if you need to. The walking tours, where you will be escorted by a guide, may be the most informative and safest option.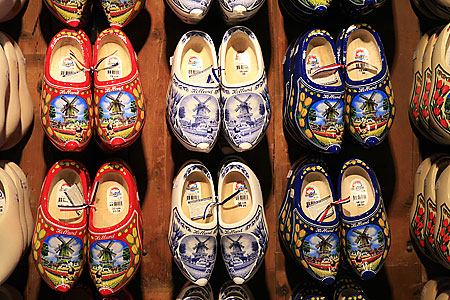 4. Klomp Storm
Dutch clogs, or klomps, are adorable with their traditional designs and bright colours. These wooden shoes would make cool footwear for you, or make great cultural gifts.
3. A Bridge Not Far
The city of Arnhem was a historic theatre of World War II, and was immortalised in print and film in the story A Bridge Too Far. It was the fateful scene of the largest airborne military operation, known as Operation Market Garden. The famous bridge that they tried in vain to take has been renamed John Frost Bridge, after the commander of the airborne forces, and there is an impressive Arnhem War Museum you can explore.
2. The poignant life of Anne Frank
The Anne Frank House Museum encapsulates the memories and memorabilia of the moving story of this young girl and her family during Nazi-occupied Amsterdam. Her story was made famous by the book, The Diary of Anne Frank. It is so popular, there tends to be long queues to the museum but the experience is worth the wait.
1. Stroopwafels
Who won't love stroopwafels? For the uninitiated, stroopwafels are made from two thin layers of baked batter (waffles) with a syrupy filling. They are much lovelier than the common version of waffles we get here. Large ones can even be found sold by street vendors. Oh, happy day!