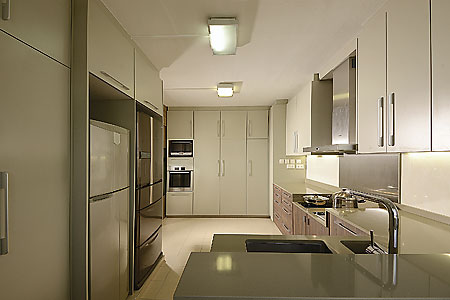 Last year, siblings Jaime and Philip Lim (a well-known food blogger) took part in the Bosch Dream Kitchen Cook-off, which saw amateur cooking teams battle each other to win a Bosch Dream Kitchen makeover.
The prize was worth $30,000 and included Bosch home appliances (such as a built-in oven, chimney hood, gas hob and dishwasher), kitchen cabinets, fittings and accessories from Blum, and quartz counter tops from Belenco.
The Masterchef-like competition ended on Dec 14 last year, with Jaime and Philip being crowned the winners.
$30,000 Gift to Aunt
Jaime and Philip presented their $30,000-prize to their aunt, Annie, whom they felt would benefit from the kitchen makeover as she loves cooking and her kitchen was turning old.
After a three-month renovation, Annie's kitchen has recently been completed with a brand new look. She is thrilled with her new kitchen, which features plenty of storage space and the latest equipment from Bosch – including a dishwasher.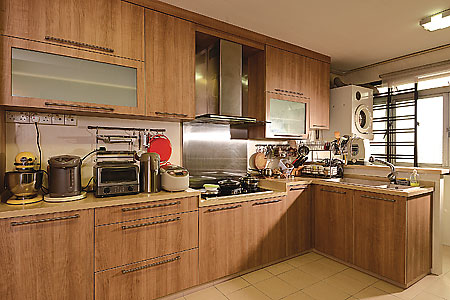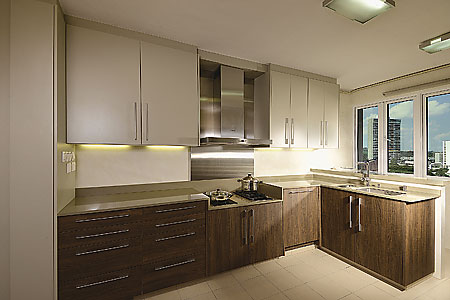 The Latest Equipment
Though Annie's old kitchen was functional, it was turning old after seven years of frequent use. The new kitchen's design replicates what she originally had but with the latest kitchen equipment and kitchen top added in.
She likes her new Belenco Quartz Surface and Blum drawers which have been redesigned for even greater storage, which are timely after seven years of collecting more kitchen gadgets. She also loves her Bosch dishwasher and finds it very helpful in cleaning up dirty dishes.
The Greatest Reward
Philip and Jamie's kitchen was only two years old (it was redesigned when Philip got married) when they won. They also mostly had Bosch equipment and Blum fittings, which were very similar to the equipment that they had won.
As they have dinner at their aunt's place on most Sundays, giving the prize to her was the best way for them to thank her. Their aunt now has a brand new kitchen, just in time for Christmas.
Most of the Bosch kitchen equipment can be viewed at the Bosch Experience Centre at 11 Bishan Street 21, #04-01, Singapore 573943.