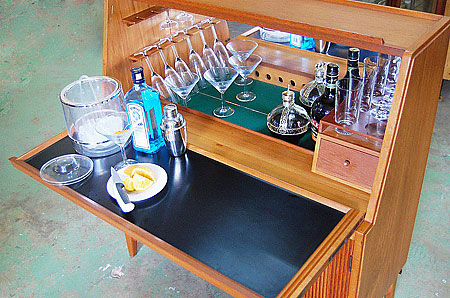 If you can hold on to anything long enough, it eventually becomes valuable. Furniture is no exception
Perhaps it's nostalgia that makes us go "ooohh" and "aaahh" at retro mid-century furniture.
Whether these oldies but goodies appear on the set of Mad Men or in our very own living rooms, they simply exude a charm and style from days past. Each piece appears to transcend time and evokes stories of their past lives.
Here is a selection of pieces which has withstood the test of time to evolve from being objects of functionality upon creation to objects of value with each passing decade.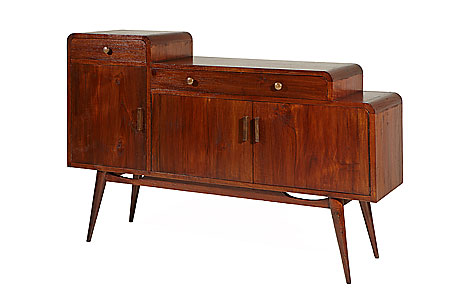 Console with curved ends
The clean bold lines, soft curves, and slanted pencil legs are in line with the clean, minimalist style of the 1930s to 1950s. Constructed from old teak wood. $1,750, from Journey East.
Bar Table
When the bar is open, the flat surface serves as a tray on which to mix drinks. The two sections below have shelves which can be adjusted or removed. From Like That One.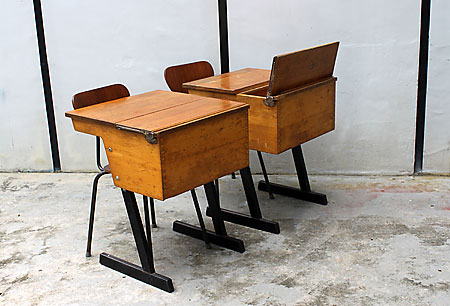 Vintage School Desks
These are from the UK but unlike most desks in which the section nearest the student lifts up, in these, it is the further section, leaving more leg-room. From Like That One.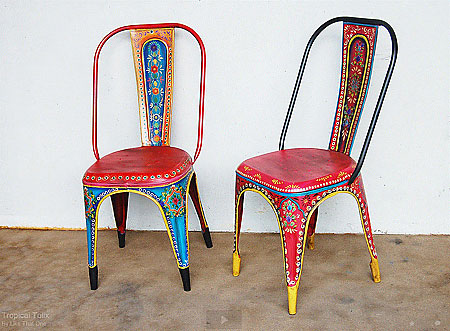 Colourful Chairs
These chairs are modelled after the famous Tolix chairs, but look as though they had moved to Rio di Janeiro for a while.
From Like That One.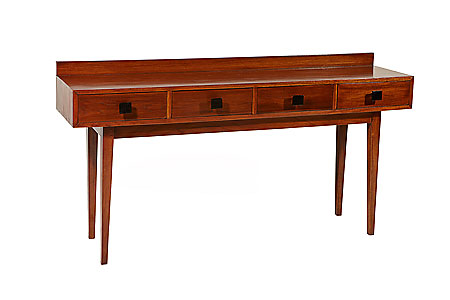 Retro Console
Dating to between the 1950s to 1960s, it has signature pencil legs and clean minimalist lines. Made out of solid teak, it was sourced in a home in Java. $1,590, from Journey East.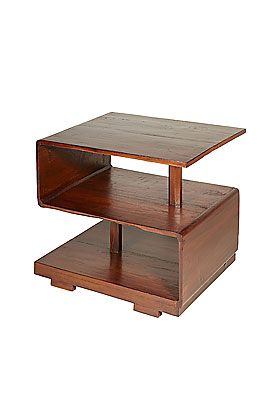 S-Table
Art Deco with a hint of Cubism, between 1940 and 1960, it has a playful inter-locking design. $680, from Journey East.
Retro Table with Metal Legs
Those with metal components are rarer. This pays homage to Art Deco and Bauhaus, and has an appealing contrast between metal and teak. This dates to between 1950 and 1960. $1,605, from Journey East.