Finding a Meowth under your desk is tame compared to these incidents
By Pamela Chow; Featured image: NickMastodon / Twitter
The lot of us haven't so much as laid eyes on the Pokemon Go app icon yet, and already we're inundated with news and weird happenings that occurred thanks to the viral mobile game.
If you don't want to read through all the articles about Pokemon Go but are still somehow curious about what strange things could happen, here are 10 that already have.
Take these incidents as cautionary tales for when Pokemon Go finally launches in Singapore. Whenever that might be.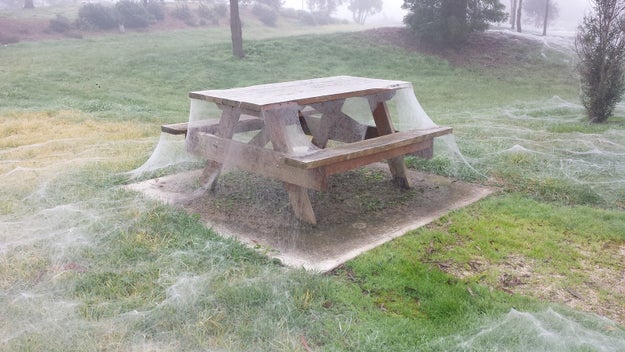 Photo: Buzzfeed
1. The lady who stumbled upon a whole park of spiderwebs
Last weekend, an Australian woman was playing Pokémon Go with her boyfriend in Yinnar, Victoria when they discovered an incredible sight: an entire park covered in spiderwebs.
She said that they "were chasing a Meowth but didn't get it" because they "got distracted by the webs" covering the whole park, reported Buzzfeed.
This natural phenomenon is caused by spiders seeking higher ground to flee from rain.