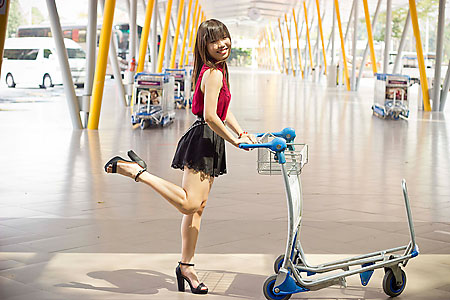 Singaporeans' fashion styles have evolved through the decades. How much has changed since independence?
Fashion is a way to express our personality. Some of us dress loud and bright, while others prefer to be more conservative in sticking to safer and neutral-coloured clothes.
Our parents had their own style of dressing back in the day.
Let's see how things have changed.
1960s
Fashion was really exciting in the 1960s. That was when Western fashion was reintroduced to Singapore. Western-style dresses were brought into Singapore and the dresses were usually fastened with a zip at the back, and had a wispy waistline. Later, traditional clothing started adopting these designs.
Sleeveless designs were also popular. Sleeveless cheongsams were usually worn by high society ladies, as well as those who were working in an office. It represented the wealth and status of the Chinese ladies.
However, due to Singaporeans' conservative nature, there were many styles of dressing that were often frowned upon by society. Men with long hair would often get in trouble with the police, mainly because they were often associated with hippies and drug-use.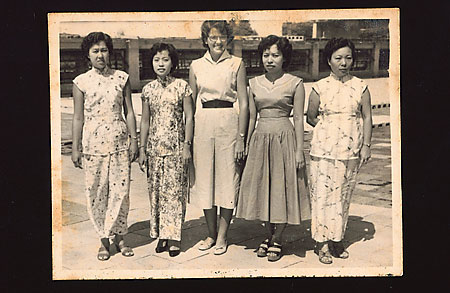 1970s
One major change in Singapore after independence was in the airline industry. As Malaysia-Singapore Airlines split, Singapore needed a new uniform for its flight attendants.
The Sarong Kebaya rose to the occasion and was re-designed with especially brightly-patterned batik. For a period, it was almost seen as the national costume.
Throughout the 1970s, many new brands were introduced, such as Levis, and the jeans culture here kicked off. Many of the fashion styles around the world were not adopted here as they were still too "extreme" and were largely not accepted by many Singaporeans.
1980s
Everything got bigger and brighter in the 1980s. With the introduction of technology and broader mass media, ideas were shared much more easily. Overseas fashion came to Singapore in greater strength, partly influenced by popular culture on TV.
The fashions of pop stars seen on TV and in magazines were emulated by many youths.
Singaporean designers mixed and matched different styles to come up with one that suited locals. Clothing that was more practical, stylish, and comfortable was very popular as everybody wanted to work. Career became more important to many Singaporeans at that point of time as a recession hit Singapore badly.
Signature 1980s designs included pastel colours, as well as extremely baggy pants tapered into narrow ankles.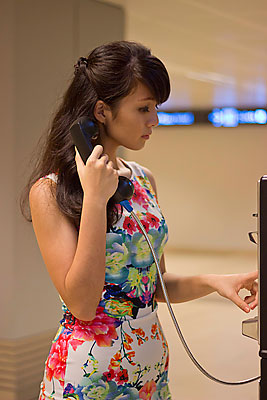 1990s
Fashion trends started to pick up even further from the 1990s. Casual wear such as Bermuda shorts were also introduced to Singaporeans, and quickly adopted to battle the warm and humid weather.
Large departmental stores also arrived in Singapore, giving Singaporeans lots of choices. Local designers tried to incorporate overseas designs with Singaporean style.
The cheongsam soon became a symbol of power, and not of wealth and career, and was worn during formal occasions.
2000s onward
Singapore has been on a fashion roller coaster from the year 2000. We've seen many different trends such as skinny jeans and cropped tops, and a million others. Nevertheless, our warm and humid weather has imposed some deterrents upon Singaporeans.
Thus, Singaporeans have deemed fit to dress casually in Bermuda shorts, t-shirts, and flip flops wherever they would go, prompting the impression of sloppiness in the eyes of foreigners.
In recent years, Singaporeans have been growing more and more conscious of how they dress. Slowly but surely, we have become known as one of the cities with the best fashion sense in the world.
Last year, Singapore was ranked 19 in the Global Language Monitor's annual ranking of the Top 50 Fashion Capitals.
It appears we have come full circle and we are once more known as a fashionable people.
Some information was obtained from singaporepopculture-fashion.blogspot.sg as well as the National Museum of Singapore.