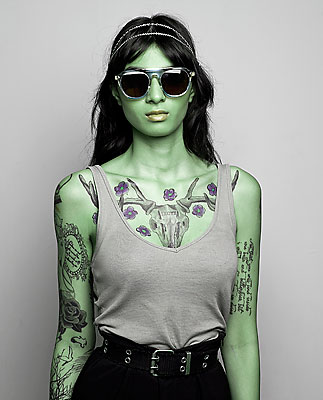 Local label Mystic Vintage brings a touch of class to your wardrobe with vintage-inspired eyewear
By Cheryl Chia
In our hot and muggy weather, sunglasses have become even more of a necessity as well a fashion statement.
There is a fair share of funky frames, colourful lenses and even appliqué on the frames lately, but old school seems to be making
a comeback. How about taking that to another level with good old-time class?
A Love for Frames
Hence, the creation of Mystic Vintage started by three friends Alvin, Jason and San. Alvin and Jason have been wearing frames since they were very young and San used to play with her mum's sunglasses when she was a child.
They love hunting for vintage frames, and over time, started to appreciate vintage frames for their manufacturing quality and experimental designs.
Since then, Mystic Vintage has launched their own designs that are influenced by vintage frames, each with a different theme such as Lullaby, Control, Thunderdodge, Alchemy and Sorcery – the latter two being part of the Magic series.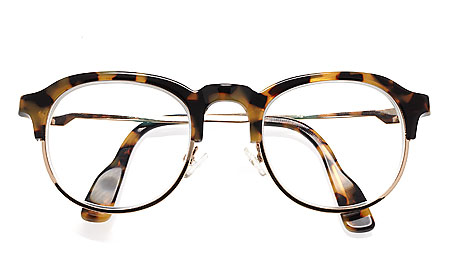 Inspired by 1980s Fantasy
Their latest collections include Alchemy, which features brow line glasses (a style of eyewear invented in 1947) with acetate nose bridges, angular temples and alchemic colours, and Sorcery, sporting gentle curves and diamond studs.
Both have their own quotes such as "Power of rot, obscuring truth, what once was old restore to youth!" and "You have no power over me" engraved in the temples of the eyewear.
"Alchemy and Sorcery were inspired by the movie Labyrinth and '80s animation series Visionaries. Both are magical films which had characters singing melodic spells and using ethereal powers of sorts. Our favourite quote, 'Dance Magic Dance [from Labyrinth]', is engraved on one of the frames," say Alvin and Jason.
Local Pride
They currently have stockists in Singapore, Japan and Hong Kong. Mystic Vintage is in the midst of designing five new models and launching a frame called 'Flinders' for a fashion trade show.
The trio encourage locals to support their brand.
They say, "Be proud of our home-grown labels as much as you are of our chicken rice!"
Mystic Vintage is sold at the Blackmarket No. 2, Leftfoot Entrepot, Tyrwhitt General Company and Workshop Element. Visit www.mysticvintage.com for more.