We are ready to snag these five items off the digital shelves
Photos: Courtesy of Zalora
Popular South Korean fashion label Stylenanda has finally come to town – pieces will be stocked on online retail site Zalora.
Originating from makeup label 3 Concept Eyes (3CE), Stylenanda gained popularity with the ulzzang ("best face" in Korean) crowd of Korea, and eventually made its way around the region. It has stores in Bangkok, Thailand, and Hong Kong.
Limited pieces are stocked at i.t Labels in Singapore. Now, you can shop Stylenanda on Zalora – and enjoy free shipping too. Here are five items we already have an eye on.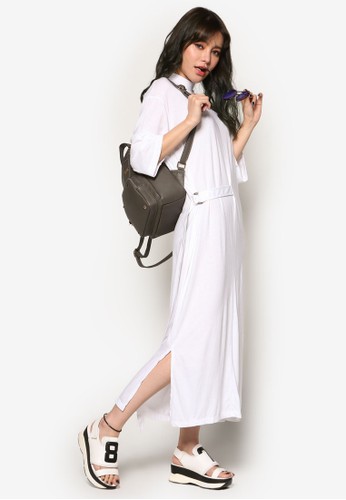 Stylish yet playful, this high-neck dress ($79.90) caught our eyes ironically due to its plain simplicity. Its lack of detail – save the quiet addition of the D-ring belt – gives you room to play with louder accessories like a statement clutch and footwear.