Previously known as the Safari Zoo Run, the Mandai Wildlife Run will only be bigger and better.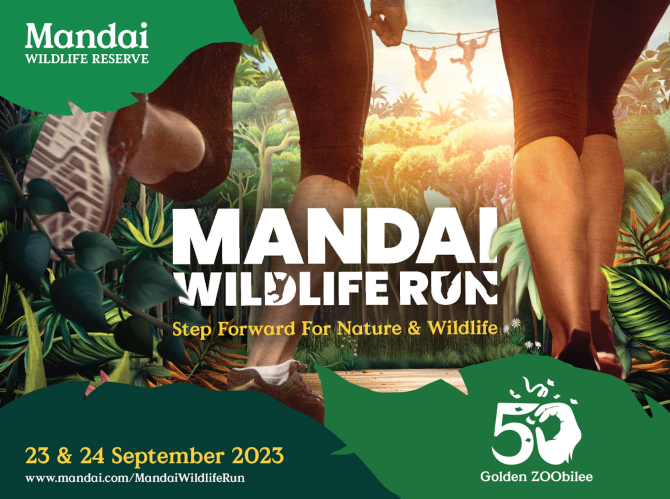 Happening on two days, 23 and 24 September 2023, Mandai Wildlife Run's highlight is running alongside your favourite animals at Singapore Zoo, River Wonders and Night Safari as part of Singapore Zoo's 50th-anniversary celebrations!
The 13th edition returns after a three-year hiatus and features a line-up of health and wellness activities for all ages in the 6 weeks leading up to the race event.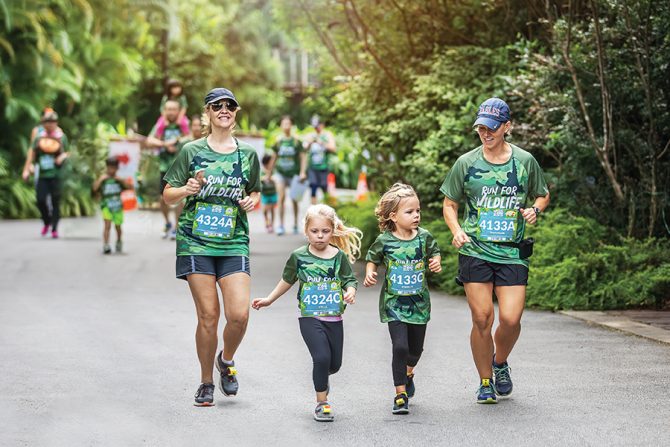 Participants can take part in mindful yoga, forest bathing amid birdsong, and dynamic spin classes across the Mandai Wildlife Reserve precinct to get charged prior to and on race days and get race-ready with an array of health and wellness classes within the precinct of the Mandai Wildlife Reserve.
They can check in to a running clinic to amp up their stamina, practise mindfulness exercises surrounded by the manatees in River Wonders' Amazon Flooded Forest or try forest bathing in Bird Paradise's immersive Nyungwe Forest Heart of Africa, to name a few.
The new Mandai Wildlife Run edition will also feature all-new race categories, including a new leisure walk for seniors and a corporate challenge.
Running aficionados can participate in Day 1's 5km Competitive Challenge (23 September 2023) to strive for their personal best. Day 2 (24 September 2023) will bring seniors, friends and families together for a fun time to bond with the 5km Fun Run, 5km Silvers Leisure Walk and 3.5km Ranger Buddies Family Dash.
Now, we are bringing you some good news! From 15 July 2023 onward, WildPass holders get to enjoy 10% off regular rates for participating all categories.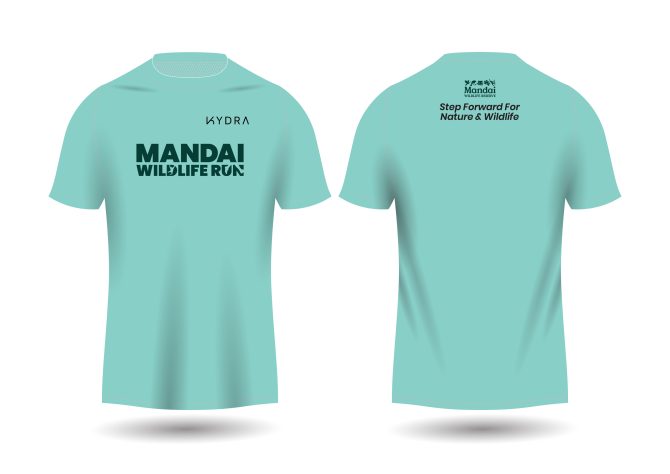 Run entitlements include:
– Mandai Wildlife Run T-shirt (different T-shirt for children registered for the Ranger Buddies Family Dash)
– Mandai Wildlife Run Medal
– Mandai Wildlife Run Tote Bag (drawstring bag for participants of the Ranger Buddies Family Dash)
– Singapore Zoo and River Wonders race day admission (with race bib presented)
– Promo code for 50% off Night Safari Adult/Child admission (bookings to be made by 24 September 2023)
– Promo code for 30% off Bird Paradise Adult/Child admission (bookings to be made by 24 September 2023)
– E-voucher: S$20 off Kydra products
– E-voucher: Complimentary Absolute Cycle rhythm cycling or pilates reformer class
– E-voucher: 20% off Collin's ala-carte items
– E-voucher: S$10 off LEGO products
For tickets, please click here.