Talks, films, workshops and more to recognise the women around us
We don't need a special reason to celebrate women, but the 8th of March every year is a very invigorating time to do so. It's the period of time when the world comes together to celebrate the achievements of women everywhere and call for greater progress towards gender equality. Call up the women in your life who inspire you, and mark the day with them at one of these activities happening around Singapore! Whether you're looking to kick back and have a chill girls' night out, get serious and discuss how we can move towards greater gender equality, there's a meaningful activity for you.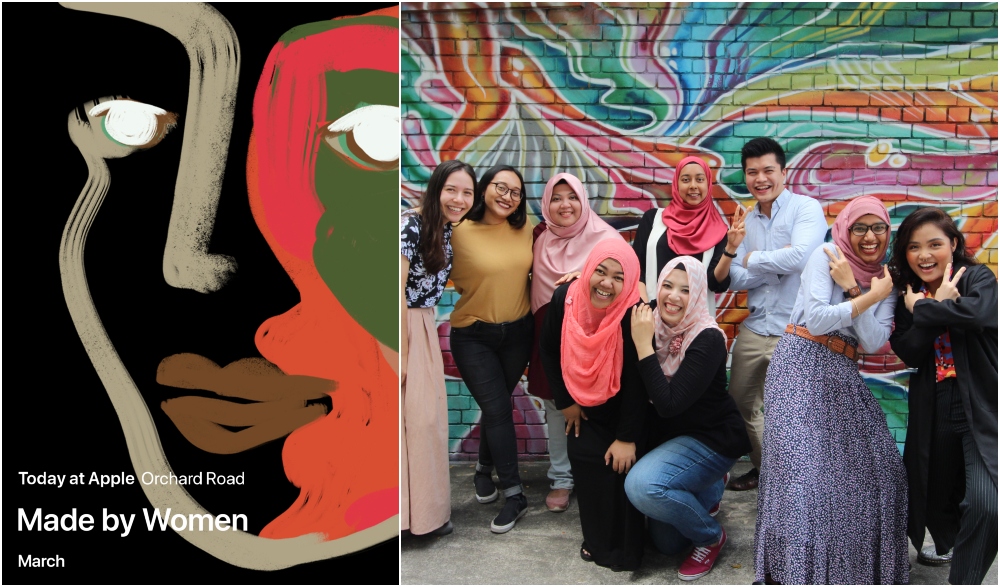 1. Get creative with talented female makers at Apple Orchard Road
Here's your chance to meet the female creators and makers who inspire you, and work with them to learn a cool new skill! The Today at Apple program introduces the "Made by Women" series of hands-on sessions this March to celebrate the amazing talents of women across the creative fields of art, music, photography, coding, design and more. Apple even invited the popular British singer Rita Ora to Singapore for a performance as part of the series! Her performance, unfortunately, is fully subscribed now, but there are still lots of exciting sessions available where you can also show your support for our local female creators. Try your hand at designing an app, using creative apps such as Canva and VSCO like a pro, taking beautiful Portrait photos using your iPhone, or basic coding with your little ones! Look out for more sessions by big names including singer-songwriter Inch Chua, fitness entrepreneur Liv Lo, and poet Pooja Nansi coming later in the month!
A few classes are already filled up, so hurry and sign up for your favourite now! All sessions are held at Apple's Orchard Road store.
270 Orchard Road, Singapore 238857