Get your heart pumping at these places to celebrate the F1 weekend!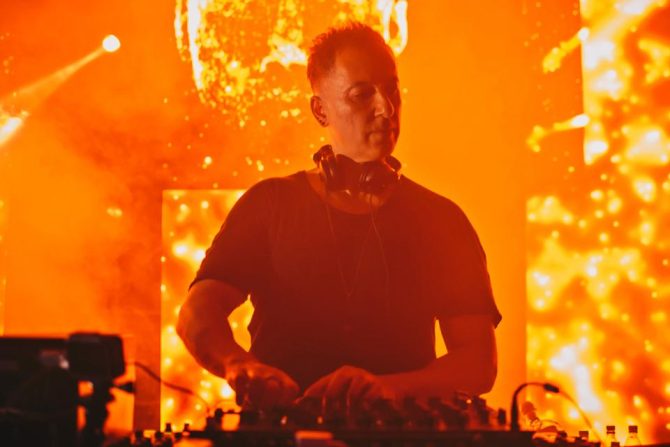 2. Enjoy 40hrs Of Live & International DJ Action at Cě LA VI
Prepare for an around-the-clock, sky-high party experience featuring renowned international DJs Dubfire and Apsara, alongside beloved local talents who will keep the F1 weekend sizzling Day one kicks off with Dubfire's signature 8-hour marathon set filled with percussion-heavy grooves, while day two revs up with Apsara's mesmerizing beats that will take you across the finish line in style.
From 12pm to 8am, the resident heavyweights of CÉ LA VI present an electrifying program on 16 September 2023 (Saturday), featuring a headline performance by Iranian-born DJ Dubfire, hailing from Washington, USA. A true visionary in the electronic music scene, Dubfire has cultivated an illustrious career by consistently pushing the boundaries with his innovative spirit and captivating techno beats.
The supersonic journey continues the following day, from 12pm to 8am, with Japanese-born DJ Apsara taking the spotlight on CÉ LA VI's decks on 27 September 2023 (Sunday). Apsara has illuminated dance floors across the globe with her sensational sets, beginning her career as a proud Californian raver and achieving soaring success after her inaugural DJ performance in San Francisco. As night falls, she is poised to weave a tapestry of house, trance, and techno with a style and sound crafted specifically for Singapore, promising an electrifying experience that rivals the excitement of the F1 circuit.
Please note that attendees must be at least 21 years old to attend these events.
Cě LA VI is located at 1 Bayfront Avenue Marina Bay Sands, Hotel, Tower 3, Singapore 018971.