The award-winning Van Gogh: The Immersive Experience will bring its 360-degree digital immersive art experience to the shores of Singapore. Debuting for the first time in Southeast Asia at Resorts World Sentosa.
Organised by H&B, in partnership with Exhibition Hub, Fever and RWS, Van Gogh: The Immersive Experience is set to stun with expansive galleries that offer total immersion into the world of Vincent Van Gogh, one of the most well-loved Dutch influential artists of all time.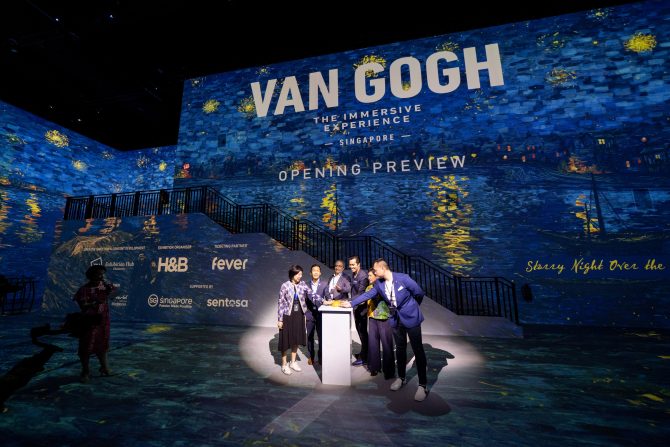 "One of the dreams for H&B is to be able to share the beauty of art in various forms with Singapore, from sculptures and paintings, to immersive digital art experiences." said Michael Lee, CEO, H&B. "We are ecstatic to be organising this unique exhibition in partnership with Resorts World Sentosa, Exhibition Hub and Fever, and to debut Van Gogh: The Immersive Experience at Singapore's premium lifestyle destination in Southeast Asia."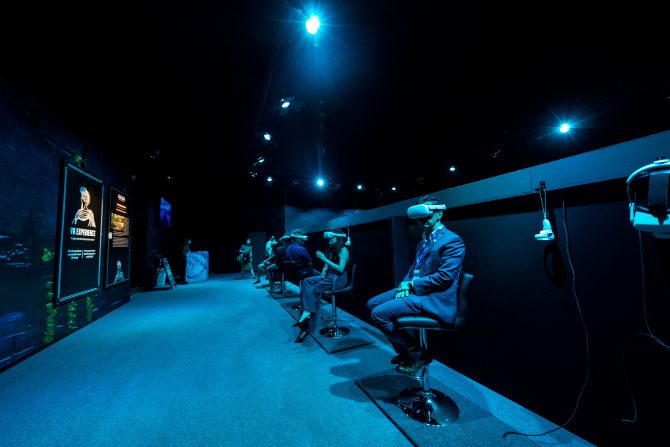 The experience will run from now to 1 October 2023, you can expect:
– More than 300 of Van Gogh's sketches, drawings, and paintings, alongside floor-to-ceiling, wall-to-wall large-scale digital projections. Providing a refreshing way to experience art. Also get to appreciate the life of Van Gogh and his most famous works.
– Virtual Reality (VR) experience, which allows you to traverse into "A – Day in the Life of the Artist" and discover the inspirations behind several of Van Gogh's most beloved works.
– A thematic cafe experience
– Yoga classes
– Art jamming sessions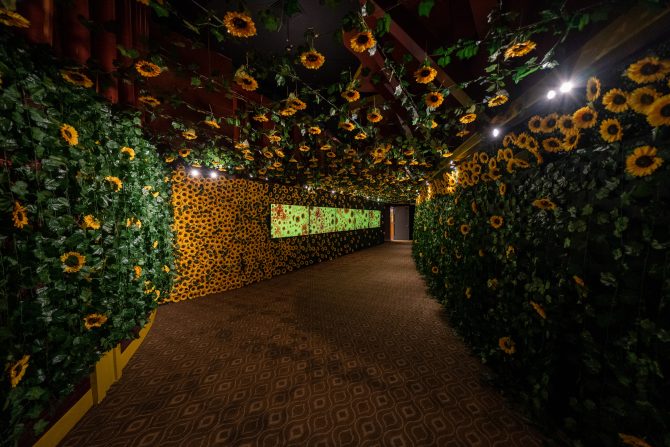 The Singapore edition of this exhibition further boasts the inaugural debut of two unique segments. This is the first time in the world that Van Gogh: The Immersive Experience will be featuring the traditional Japanese art style of woodblock stamps and prints. Visitors will explore the impact of the ancient art of Japanese wood blocking on the western art scene. In addition, the visitor gets to experience an authentic matcha tea ceremony. It stands as a symbolic representation of the 'Wabi-Sabi' principles. Developing a keen interest in the Japonisme movement, It had strongly influence Van Gogh's artwork style, creating masterpieces such as the 'Geisha'.
For tickets, please click here.