Known for its cultural diversity, rich history, and delicious cuisine that combines the major culinary traditions of Asia and Europe, Singapore is a vibrant and exciting city that remains one of the most popular holiday destinations in the world.
Whether you're visiting the Lion City for an extended vacation or planning to live there for some time because of professional or business reasons, there are certain essentials that you'll need to have on hand to ensure that your stay is comfortable and enjoyable. In this article, we'll discuss six essentials that you'll definitely need when you'll be in Singapore for a while.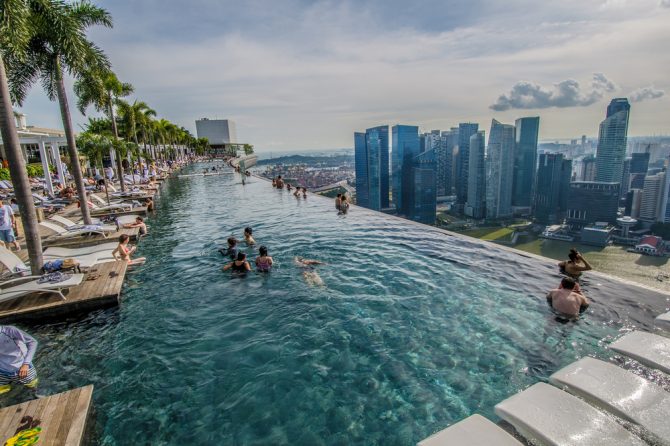 A Comfortable Place Where You Can Stay
Naturally, the first essential you should secure is a comfortable place to stay. Considering the length of time you'll be in the country, renting an apartment or a house rather than staying in a hotel is probably the better idea. Not only is this the more affordable option, but this will also give you more space and privacy, as well as access to a kitchen so that you can prepare home-cooked meals.
There are many rental options available in Singapore, ranging from the more affordable to the more luxurious. If you're on a budget, you may want to consider staying in a hostel or a shared apartment. Because you'll be sharing the space with other people, these accommodation options tend to be more affordable than renting your own place, and they can also be a great way to meet other travellers or expats if you're the type who wants to make new friends when you travel. However, if you desire more privacy and comfort, then consider renting your own place. This accommodation can be an apartment room, a condo unit, or an entire villa, but it will all depend on what you can afford to shell out.
Travel Insurance for Unexpected Events
Travel insurance is another essential item to have for an extended stay in Singapore. While the Lion City is generally considered to be one of the safest countries in the world, accidents and unexpected events can happen anywhere you might go. Travel insurance can provide you with financial protection and peace of mind in the event of medical emergencies, trip cancellations, or lost or stolen belongings.
When choosing travel insurance, make sure to read the terms and conditions carefully and understand what is covered and what is not. Policies tend to have limitations and exclusions, so it's important to choose one that meets your specific needs. For example, your requirements will be different if you're travelling alone vs. if you're travelling with your family. It's also a good idea to compare prices and coverage options from different insurance providers to find the best value for your money.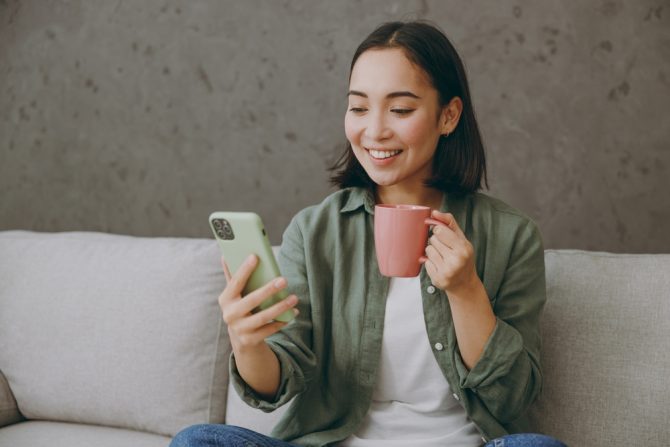 An Affordable and Reliable Mobile Phone Plan
A mobile phone plan is another essential service for anyone visiting or living in Singapore. In terms of reliability, you don't really have anything to worry about since the country has one of the most advanced telecommunications networks in the world, with high-speed internet and excellent mobile phone coverage. In terms of options, you're spoiled for choice because there are several traditional mobile phone service providers you can choose from, including Singtel, StarHub, Simba, and M1. In addition to these, there are also plans available from a variety of novel mobile virtual network operators or MNVOs, which means there's no dearth of options for anyone who's in the market for plans or subscriptions.
When choosing a mobile phone plan, you'll want to consider your usage needs and budget. Many mobile phone plans in Singapore offer unlimited data and calls, but the price can vary depending on the provider and the product you'll be choosing. Usually, you have the option to choose between SIM-only plans and plans that come with devices.
It's also worth noting that some plans may require a minimum contract period, so be sure to read the terms and conditions carefully before signing up. It's worth considering using a dedicated metasearch engine to easily find the best mobile plans Singapore has to offer.
A Transportation Card for Going Around the City
If you're the type who worries about road safety and convenience in the foreign destinations you visit, you don't have anything to be anxious about where Singapore is concerned. The city-state has a world-class public transportation system that includes buses, trains, and taxis. The mass rapid transit (MRT) network, in particular, is quite extensive and will give you access to most of the important locations you'll ever need to go to while you're in the country.
To make going around the city-state more convenient (and cheaper in the long run), it's a good idea for you to get a reloadable transportation card such as the EZ-Link or NETS FlashPay card. The former is managed by the government, while the latter is administered by a large local banking conglomerate. These cards can be used to pay for paying for public transportation as well as for some purchases at convenience stores and vending machines. You can easily purchase them at MRT stations, bus interchanges, and convenience stores, and they can be topped up anytime with cash or with payment cards.
Comfortable Clothing and Footwear for the Tropical Climate
Being near the equator, Singapore has a tropical climate, with hot and humid weather all year round. This means that it's important to pack comfortable clothes and shoes that will keep you cool and dry while you go about your business. Lightweight clothing made of natural fabrics like cotton and linen are good choices for staying comfortable amidst the heat and humidity.
It's worth noting that, on most days, you can get away with wearing just a pair of shorts, unless, of course, you're attending an important business meeting or you're attending a formal event. That being said, it's also important to remember that Singapore is still quite a conservative country, so you should dress appropriately when visiting temples or other religious sites. This means avoiding clothing that is too revealing or might be considered offensive.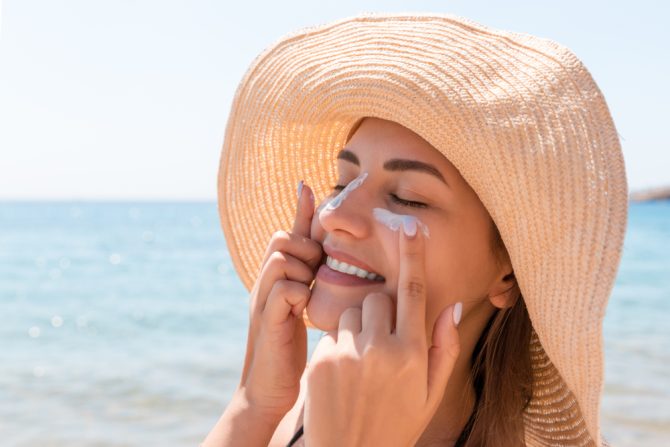 Sunscreen and Insect Repellent for Your Protection
Sunscreen and insect repellent are two essential personal care products to have on hand when visiting or living in Singapore. As mentioned, Singapore experiences a tropical climate throughout most of the year, which means that the sunshine can be particularly intense. It's recommended that you wear sunscreen, especially if you'll be outdoors between 10 AM to 3 PM.
Insect repellent is also an important item to have because while Singapore is on a different level in terms of cleanliness and sanitation, mosquitoes still tend to thrive in tropical environments. Dengue remains a disease of concern in the city, since the species that carries it, Aedes aegypti, loves warm, urban environments.
Be Prepared for Your Trip to Singapore
An extended stay in Singapore can be an exciting and enriching experience. To make the most of your time in this vibrant city-state, however, it's important to be prepared beforehand. By ensuring that you have–or have organized access to–the abovementioned essentials, you'll be able to better navigate daily life in this dynamic city and to better enjoy everything that it has to offer. Whether you're visiting Singapore for a few weeks or planning to live there short term, having these essentials will help you make the most of your time in this unique and exciting destination.