Get your hands on these yummy rice dumplings that are perfect for eating and gifting!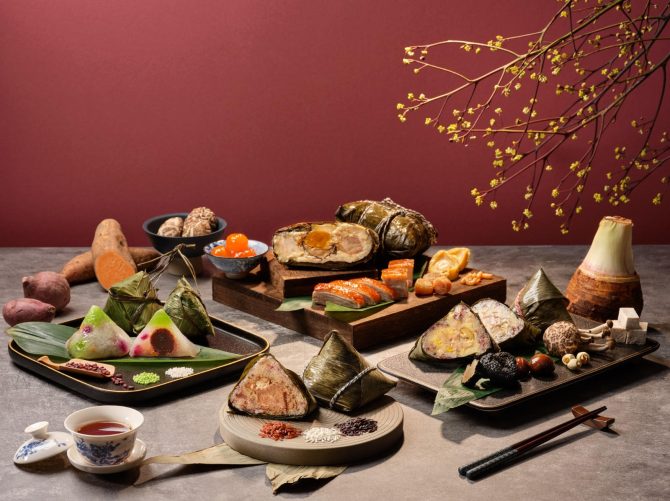 2. Si Chuan Dou Hua at PARKROYAL on Kitchener Rd
Handcrafted by Executive Cantonese Chef Leung Wing Cheung and his team, Si Chuan Dou Hua at PARKROYAL on Kitchener launches a selection of traditional rice dumplings in 4 exquisite flavours and six-course Dragon Boat Festival set menus, specially curated for the occasion.
The Traditional Cantonese Rice Dumpling with Abalone, Conpoy and Black Mushroom is a signature not to be missed. Meat-lovers can savour the deluxe Traditional Cantonese Brown Rice Dumpling with Wagyu Beef, while vegetarians can go for the meat-free Vegetarian Brown Rice Dumpling with Truffle. Last but not least, the Chilled Sago Dumpling with Purple Potato, Red Bean and Lychee is a delectable sweet treat that is ideal as an after-meal dessert for all to enjoy.
Limited Edition Dumpling Bundles Deals are also available for gifting and cost-saving!
To order, please click here.