Get your hands on these yummy rice dumplings that are perfect for eating and gifting!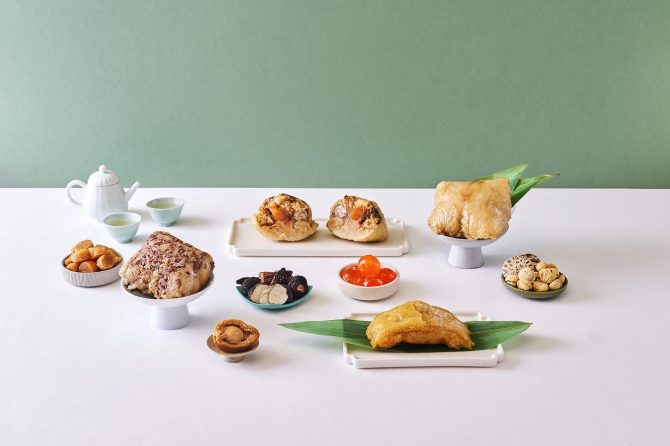 1. Conrad Centennial Singapore
Executive Chinese Chef Ku Keung at Conrad Centennial Singapore pays homage to the Dragon Boat Festival with an impressive selection of five rice dumplings at Golden Peony.
Among the evergreen favourites like the traditional Hong Kong Style Rice dumplings and the tantalizing Singapore Black Pepper Chili Crab, Prawn and Bedford Scallops Rice Dumplings, Chef Ku Keung introduces two exciting new additions this year. The 'Hakka-Style' Braised Pork Belly with Preserved Vegetable Rice Dumpling offers robust flavours, while the Five-Grain Plant-Based Meat Rice Dumpling presents a delicious vegetarian alternative.
For a sweet finale, the Green Tea Lotus Paste and Lotus Seed Paste Rice Dumpling brings together luscious flavours. The Golden Peony Luxury Bundle also makes for an ideal gift with the full range of five dumplings and a bottle of house-made XO Chili Sauce.
To place your order, please click here.