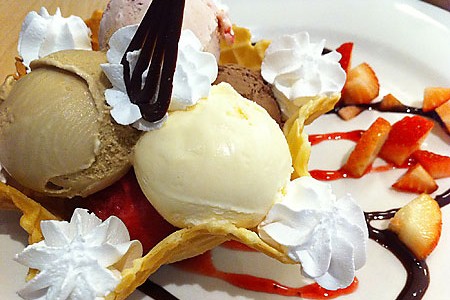 We've all become paparazzis of the plate in recent years with the evolution of phone cameras. Here are few nifty tricks to make that food shot, the money shot
By Cheryl Chia
Not too long ago, taking a photo of your dinner to show the world was virtually unheard of until along came the innovation of mobile phone cameras and the application known as Instagram.
Now, there are scores of food blogs showing off their mouth-watering food shots and there is even a website featuring photos of people taking photos of food.
Although Instagram makes even the ugliest of photos look like a million bucks [most of the time], the right angles and lighting go a long way in making others drool at that steak you're having for dinner. Here are a few tips and tricks to help you create that shot without being a professional photographer. All photos used in this article are from avid foodies.
Style it up
If the dish looks bad to begin with, no amount of photography magic can make it look great. Clean up any excess sauce drips; garnish the dish with the appropriate condiments, such as chilli slices to a stir-fry, or a dollop of whipped cream to an ice-cream sundae, to add life to a boring dish.
Don't be afraid to add 'human' elements to it, like spoons, to give viewers the feel of the dish about to be devoured.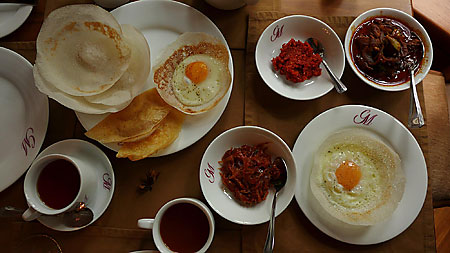 It's all about angles
Finding the perfect angle that showcases the dish's texture, size and form is of utmost importance. Depending on preference, photographing a dish from the top view down displays good texture with the appropriate accompanying utensils. For example, a stack of pancakes accompanied with fruit compote, utensils and a cup of coffee.
Try experimenting with slight changes in the angle and taking photos from them, to add dimension or improve the overall form and look of it.
Don't use the flash
The flash usually causes the image to look extremely harsh and possibly also uneven. Try to take food photos in natural light – near a window or in al fresco settings would work well.
In the event that there is no good natural light, the best would be to place the dish under the in-house light, and then work around the position of the dish and the angle of the camera for a good-looking shot.
Instagram is your friend
Many celebrity chefs such as Jamie Oliver and Andrew Zimmerman have joined the Instagram troop, as they upload drool-worthy shots of food from their accounts. Instagram effects are great for balancing out yellow or bluish hues in pictures. However, be careful not to soft-focus the image into oblivion with the wrong effect.
Go ahead; jump on the gratuitous bandwagon that is food photography. It's only right that you document your food journey; it is as momentous as any other.