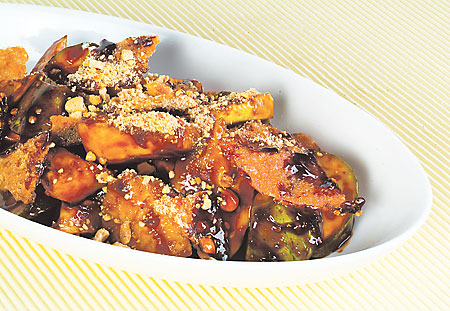 Just like Singaporean culture, rojak is a dish that is all mixed up to form a refreshing, savoury-sweet salad.
Great for parties, sharing at the dinner table or even an appetiser to start the meal, this fruit salad is peppered with peanuts and laced with hae kor (fermented prawn paste), and sometimes further embellished with century egg.
These are said to be some of the best in town.
Lau Hong Ser Rojak
Not lao hong (stale), Lau Hong Ser Rojak has homemade chopped roasted peanuts and authentic hae kor from Penang. There's always a long queue.
Dunman Road Food Centre, 21 Onan Road, #02-14, Singapore 424768
Hoover Rojak
This stall includes jellyfish and century eggs in their rojak. They also use their own blend of ingredients to create the sauce for the rojak.
Whampoa Drive Makan Place, 90 Whampoa Drive, #01-06, Singapore 320090
Toa Payoh Rojak
Take a number and start queuing at this stall. The owner bothers to re-toast the dough sticks before stirring it into the salad for extra fragrance.
Old Airport Road Food Centre, 51 Old Airport Road, #01-108, Singapore 390051
Kampong Rojak
This one has charcoal-grilled dough sticks that are crisp on the outside but chewy on the inside.
East Coast Lagoon Food Centre, 1220 East Coast Parkway, Stall 9, Singapore 468960.