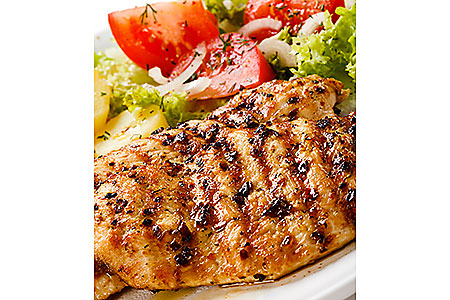 Seen and heard of the best of local Singaporean Food
Some of our fondest memories involve visiting the coffeeshop or hawker centre with our parents, when we were allowed to have our order of cheap western food such as pork cutlet, chicken chop and fish and chips.
Contemporary additions to the hawker stall Western food scene are chains such as Botak Jones and Astons Specialities, which have raised the bar.
Here are a few places you can take the family to this weekend.
Tanglin Halt Western Food
This stall has been around for more than a decade and the same old couple has been running it.
Their standard baked beans sauce drowns almost all their fried stuff, save for the fish and chips and it is heavenly. They seem to be open sporadically now so it's the luck of the draw.
Clementi Avenue 3 Food Centre, Blk 448, #01-20, Singapore 120448.
De Burg
There has been lots of buzz about this Western food stall. Serving gourmet fare such as a Wagyu Burger in a hawker centre, De Burg takes hawker food up a notch.
Bukit Merah Lane, Blk 119, #01-40, Singapore 151119.
Wow Wow West Grill
Expect large portions of food at this place. Everything is Western-sized such as their fish and chips, and pork loin.
ABC Brickworks Food Centre, 6 Jalan Bukit Merah, #01-133, Singapore 150006.
il Piccolo
Who knew that decent pasta, lasagne and even gnocchi could be found in a hawker centre? il Piccolo serves Italian food at hawker prices. They have several outlets around Singapore but one of them is located at Lau Pa Sat, 18 Raffles Quay, Singapore 048582.