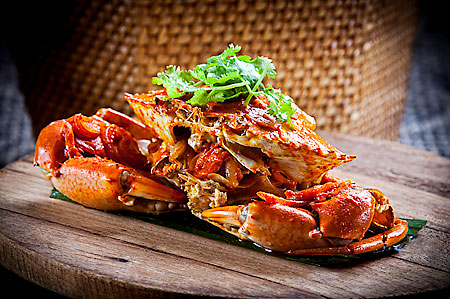 White Rose Café at York Hotel unveils a new menu with local delights
By Cheryl Chia
Take daddy out for a uniquely Singaporean meal at the White Rose Café this Father's Day. Their new Treasured Flavours of Singapore menu serves up true blue Singaporean dishes which instil nostalgia.
Encompassing over 20 dishes, this thoughtful selection of food also includes a repertoire of dishes from the now defunct Soon Heng Restaurant, which was known for its Singaporean Chinese-style Fish Head Curry, an iconic dish the restaurant created back in the day.
Ms Jessie Tan, Hotel Manager of York Hotel says, "Sadly, we are losing some of our local flavours as more heritage hawkers and eateries are closing down and age-old recipes are not passed on to the next generation. This menu took many months to reach fruition…"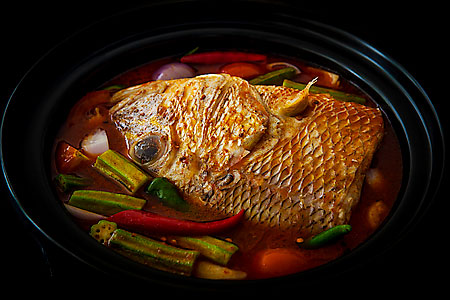 The Treasured Flavours of Singapore is available for dine in and takeaway and needs at least a day in advance to ensure freshness of the ingredients required for the dishes.
The Curry Fish Head ($42 for whole, $28 for half) is definitely the star of the new menu. The flavourful tamarind-based curry sauce is cooked together with tomatoes and lady's fingers. Sliced onions and fresh chillies and a fresh snapper head make this dish perfect. Have a glass of Calamansi Plum Drink ($5) to go with it.
We also like the Sambal King Prawns ($8) – large succulent prawns tossed in sambal paste – and the Black Ink Sotong ($12), a traditional kampong-style dish with chewy and smoky squids, which has a slightly spicy aftertaste due to the green and red chillies, onions and garlic.
For those who can't take spicy food, try the Chap Chye ($8), a vegetable stew consisting of cabbage, black fungus, dried lily flowers, glass vermicelli and dried bean curd skin in soybean paste sauce.
They also have dishes such as Crispy Fried Chicken Wings and Chicken Masala. Desserts such as Burbur Chacha and Chendol are also available.
The White Rose Café, York Hotel, 21 Mount Elizabeth, Singapore 228516. Tel: 6830 1156.