We tried these brightening skincare products to see if they actually work
By Nicole-Marie Ng
After managing to calm down my acne breakouts with this skincare routine, I was on a hunt for new products that would accelerate the fading of my acne scars.
These products should contain mild exfoliative ingredients like salicylic acid to encourage skin renewal and should also even out the skin tone with vitamin C concentrates.
Here are some of the products I've come to rely on to fade acne scars, brighten and beautify my skin.
1. Exfoliator
The best way to instantly brighten the skin is to use an effective yet gentle exfoliator. By taking away a layer of dead, dull skin, your face will look instantly more luminous and glowy.
Cure Natural Aqua Gel available from Watsons.
2. Sunscreen
When you exfoliate, it's imperative that you then use sunscreen to ensure that the skin is protected from harmful UV rays. UV rays are the main cause of skin ageing, causing melanin to build up and make it even harder for acne scars to fade.
It's also important to use a lightweight sunscreen that does not clog the pores. Some people are also sensitive to UV absorbers, so make sure to opt for a physical sunscreen (these normally contain Zinc Oxide or Titanium Dioxide) instead.
Fancl Sunguard 50+ Protect UV ($50). Available from Fancl boutiques.
3. Serum
Don't skip on using a serum if you're looking to fade acne scars and brighten the skin fast. Serums normally have a higher concentration of active ingredients to penetrate deep into the skin and work on repairing the skin beyond the dermis.
Philosophy Ultimate Miracle Worker Night ($120). Available from Sephora.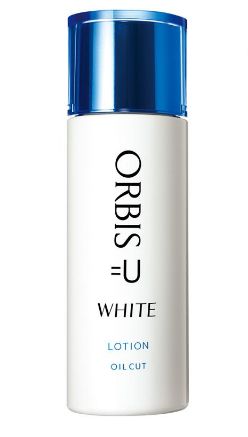 4. Moisturiser
Since using a serum adds a layer of moisture to the skin, you won't be needing any rich creams to moisturise your skin on top of that. Opt for products with melanin inhibitors like Safflower extract to prevent melanin buildup from happening at the epidermis.
Orbis recently opened a new store at Takashimaya will have opening promotions from Jul 1 to 3. Spend $50 and stand to win prizes from their sure-win lucky dip. You can also get $5 off any purchase during these dates!
Orbis =U White Lotion ($56). Available from Orbis at Takashimaya.
5. Mask
Make using a face mask a weekly indulgence to calm your skin and your mind with amazing goodness. Look for masks rich in Vitamin C and B3 as these potent ingredients will help to tighten pores and create a fresh canvas of luminous skin.
SK-II Whitening Source Derm Revival Mask ($220 for 10 pieces). Available from SK-II counters.