The cute couple of "Strong Girl, Bong Soon" is on their way here
Cover photo: YouTube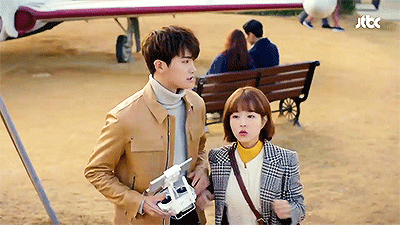 Photo: Amino
Fan of actress Park Bo-young and actor Park Hyung-shik? Or have you been following drama series "Strong Girl, Bong Soon"? You'll want to see this.
The two main leads of the series (also called "Strong Woman Do Bong Soon") will be heading to Singapore on 29 Apr for a public Meet and Greet session held at the Korea Travel Fair 2017. The event will be held at the Main Atrium (Level 1) of Plaza Singapura.
Check out the pair greeting their Singapore fans in this video:
Strong girl, Bong Soon Special Appearance at Korea Travel Fair…

We know you have been waiting for this! We are happy to announced that the main leads of "Strong girl, Bong soon" will be making special appearance at the Korea Travel Fair 2017 on 29 April 2017. Here is a video of the cute couple, Park Boyoung and Park Hyungsik from "Strong girl, Bong soon". We are giving away 50 event passes and 50 autographed poster. To win event passes for the Fan Meet and Greet at the Korea Travel Fair 2017 and autographed posters of the drama, be the first 100 to submit your answers correctly. For more information about the contest and submission, please refer to http://bit.ly/2ouHTpEFor information about Korea Travel Fair 2017 event, please refer to http://koreatravelfair.sg

Posted by Korea Tourism Organization (Singapore) on Tuesday, 11 April 2017
The event organiser is also giving away 50 special passes and 50 autographed posters in an online contest. Winners of the 50 passes will have the opportunity to take group photo with Park Bo-young and Park Hyung-sik on stage.
The next 50 winners will each receive an autographed "Strong girl, Bong Soon" poster signed by both artistes.
The contest ends on 16 Apr.
The Korea Travel Fair 2017 will be held on 28-30 Apr at Plaza Singapura. More informatio at koreatravelfair.sg.