Help tackle famine in Vietnam and lend a hand to the impoverished
Photos: Courtesy of ACS International and World Vision Singapore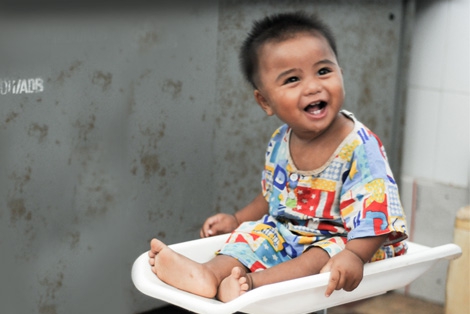 Since February this year, Anglo-Chinese School (ACS) International has been working with World Vision Singapore to raise funds for impoverished children in Tien Lu, a small district of Hung Yen Province in the Red River Delta region of Vietnam.
There, more than 20 per cent of children under five years of age are malnourished.
ACS International's efforts this year included food sales in the canteen, a Hunger Pledge Wall as well as a non-uniform dress-up day. It recently concluded with Choice to Run, a charity marathon where participants ran laps to raise donations.
The run featured obstacle courses, and sponsors committed donations per lap that participants could run. One of the teachers received a donation of $100 per lap, and despite her leg injury, she raised more than $1,000 during her run.
In support of this cause, the public can also pledge donations to aid the fight against poverty in Tien Lu. Donations will go a long way in ensuring that Tien Lu's children today, tomorrow and in the future will have sufficient nourishment to live an enriching life.
To learn more about ACS International's campaign and pledge a donation, visit myvision.worldvision.org.sg.