For the first time ever, fans of the streetwear brand-A BATHING APE®  can get their hands on a A BATHING APE ® laptop as ASUS Unveils Exclusive Vivobook S 15 OLED BAPE ® Edition.
Now, we are not just talking about the laptop itself but the carrier bag, keyboard and mouse too! The ultra-stylish laptop with unique BAPE ® camo design will appeal to both streetwear enthusiasts and tech-savvy individuals Limited-edition bundle with exclusive BAPE ® -designed laptop accessories, including a Baby Milo ® figurine, and stickers.
"We are thrilled to announce the exceptional partnership between ASUS Vivobook and A BATHING APE ® — a collaboration that embodies the spirit of streetwear and pushes the boundaries of design. This marks the debut of both the first-ever BAPE ® laptop and the first-ever streetwear-inspired laptop to our Vivobook series," said Galip Fu, ASUS Global Marketing Director, Consumer PC.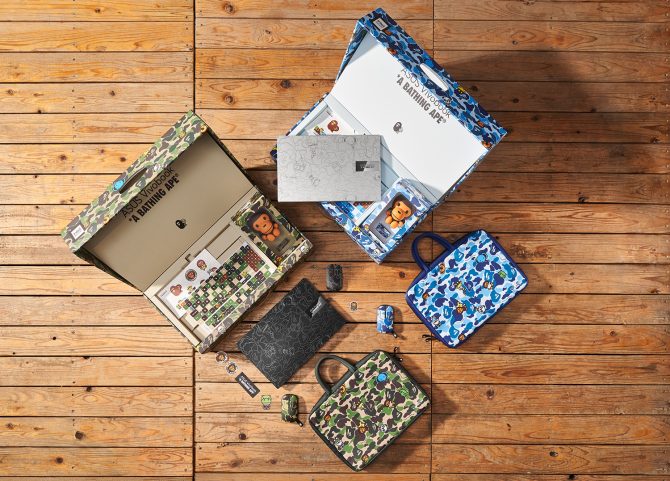 The laptop is available in two captivating colourways, green camo and blue camo. Both featuring a metallic lid that sports an intricate BAPE ® x ASUS-designed photo-light-etched linear camo pattern. There's also a reflective logo tag, which gives the laptop a discrete and premium touch. Taking the design to another level, the laptop itself features exclusive BAPE ® design elements on the touchpad, the bottom of the device and the palm rest area.
Not only is the laptop stylish looking, the specifications are as attractive too. IT is powered by an Intel ® Core ™ i9 processor, with a 2.8K 120 Hz OLED display and a long-lasting 75 Wh battery. Also, with 16 GB of LPDDR5 memory and a stunning 2.8K 120 Hz OLED display, this laptop ensures a visually immersive and responsive experience.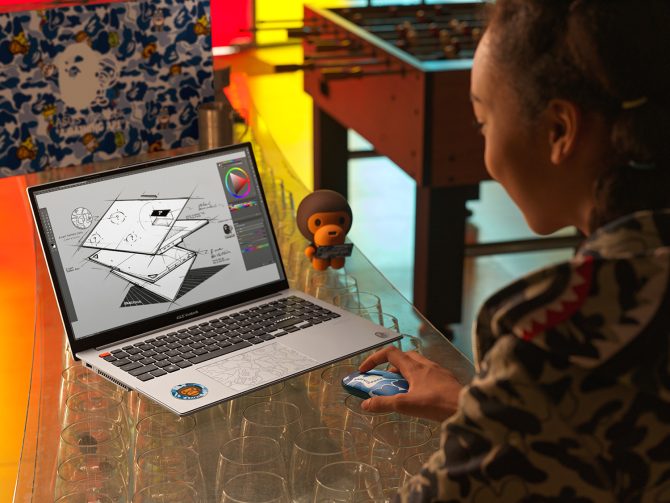 If you have to work outside for long hours, its long-lasting 75 Wh battery allows you to accomplish your tasks with ease, no matter hwere you are. Additionally, the laptop's sleek and lightweight design makes it highly portable.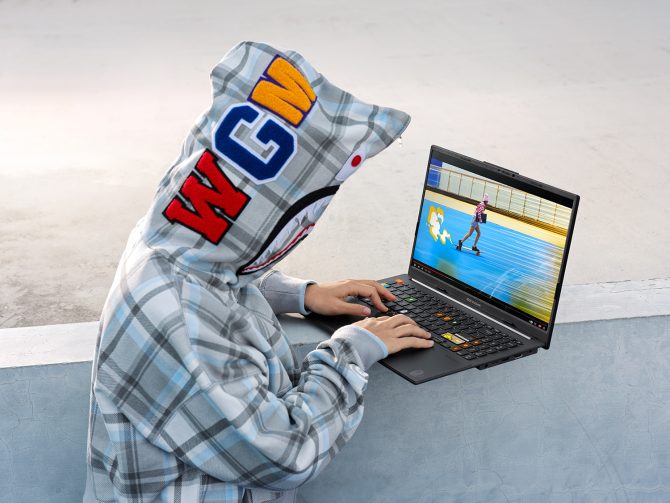 The inclusion of advanced connectivity options, such as WiFi 6 (802.11 ax) and Bluetooth ® 5.2, ensures seamless and high-speed connectivity for online collaboration, streaming, and gaming.
The ASUS VivoBook S15 OLED BAPE® Edition is set to hit the shelves at a retail price of S$2,349, commencing on 25August 2023. This exclusive edition will be conveniently accessible at the ASUS Exclusive Store Bugis, via ASUS Online, as well as through all authorized retailers.