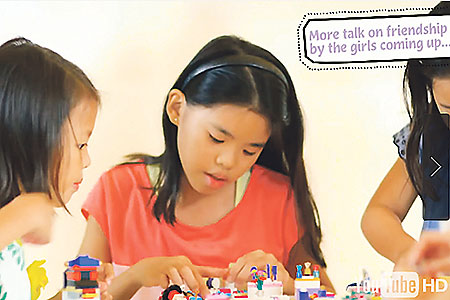 The Lego Friends range has launched a short film and a limited edition diary to bring back the joys of being with friends
Lego Friends, the product range revolving around five friends in the fictional Heartlake City, for girls aged five to 12 years old, has launched a short film duology and limited edition diary.
These initiatives are part of Lego's Friendship Campaign, to further foster and strengthen the bonds of friendship while playing with Lego Friends toys. Lego Friends encourages friendship and interaction through play.
"As a brand that supports the importance of fostering creativity and building relationships, Lego Friends firmly believes in bringing friends together by maintaining and strengthening social bonds," said Hazel Ong, Interim Head of Lego Singapore.
Friendship Duology Webisodes
The "How to Build a Friendship" short film duology showcases five young friends sharing tips, thoughts and opinions of friendship while playing with Lego Friends. The videos are a cheerful take on interaction between friends, and the joys associated with coming together in play, as each girl candidly shares her views on topics and scenarios about friendship.
These include lovely moments when one young girl, for example, mentions that she would do a chicken dance to cheer a friend up, and another saying how being truthful is one of the most important elements in friendship.
The video can be viewed on the Lego YouTube channel at www.youtube.com/lego.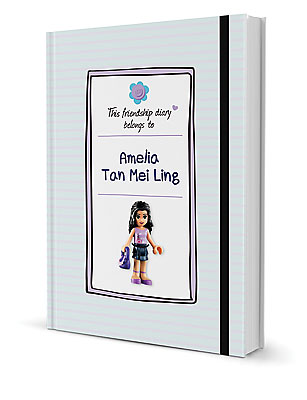 Limited Edition Lego Friends Friendship Diary
The Lego Friends Friendship Diary is a limited edition activity book. It encourages children to jot down thoughts and feelings and is filled with several engaging activities. These include drawing spaces, craftwork and an assortment of games that can be played with friends.
The diary can be personalised with an array of bright and colourful stickers that come with it.
To redeem a limited edition Friendship Diary, simply spend a minimum of $60 on Lego Friends products in a single receipt and submit a photo of that receipt together with the purchaser's name, address, product code and contact number to LEGOFriends@legosingapore.com before Jan 31, 2014.
About Lego
The Lego Group is a company still owned by the Kirk Kristiansen family who founded it in 1932, in Denmark. The Lego Group is engaged in the development of children's creativity through playing and learning.