It is the hair crab season! Are you ready to indulge in them?!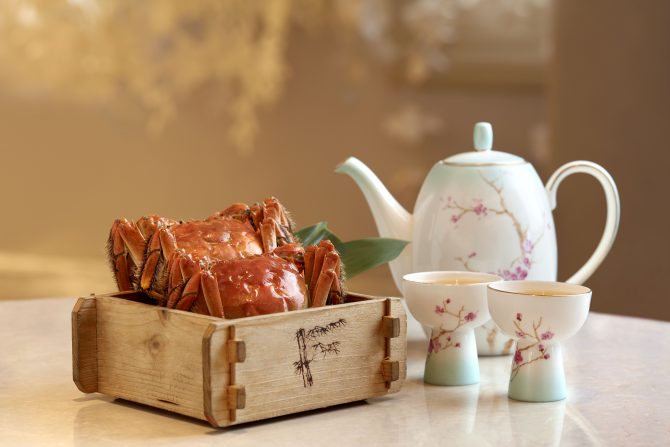 1. 藝 yì by Jereme Leung's Hairy Crab Feast
From now to 17 November 2023, embark on your gastronomic journey with the Chilled Hairy Crab in Chinese Wine Brine, served with Dried Longan, Wolfberry & Ginger Tea, which beautifully highlights the crab's freshness with a light and refreshing accompaniment, along with a choice of two other appetizers at 藝 yì by Jereme Leung.
Explore a delightful selection of main courses, including the Traditional Steamed Hairy Crab with Taiwanese Mullet Roe & Perilla Leaves, served with Osmanthus & Wolfberry Ginger Tea, as well as the Braised Fish Maw Steak with Hairy Crab Roe, among other delectable options.
For those with a love of seafood, the Capellini with Assorted Seafood, Suzhou Hairy Crab Sauce & Black Vinegar Caviar offers an indulgent burst of flavours. The restaurant is known for its innovative dim sum creations during lunch, and for this season, they have introduced unique Hairy Crab dim sum dishes, including the Pan-fried Hairy Crab Meat Roe Bun and Deep-fried Spring Roll stuffed with Hairy Crab Roe, Radish & Cheese, which are sure to delight diners.
For reservations, please click here.