Splash~ Have a splashing good time at the new In-door Aqua Adventure this June holidays!
Most kids love waterplay! The new Aqua Adventure is brought to you by the same people behind Adventure HQ at HomeTeamNS! The new water park in Singapore is Singapore's first integrated all-weather water adventure centre that spans three storeys high. That means that you can still enjoy the waterplay whether it is rain or shine!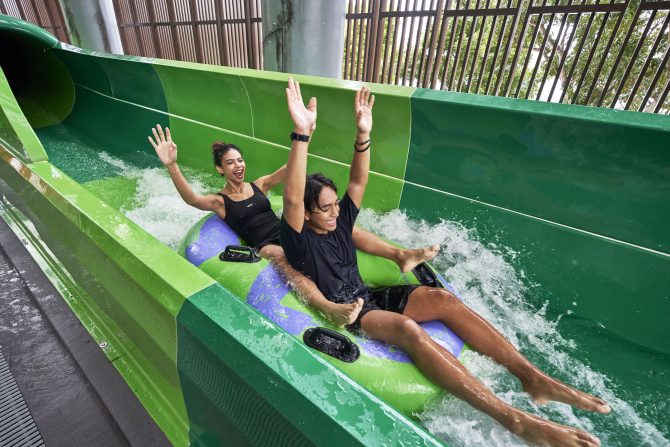 Aqua Adventure has a good mix of wet and dry interactive play installations! Wet activities include the Double Trouble Aqua Tube slide that spans 114m for double riders Blackhole Aqua Tube which gives the most riveting 12 to 15- second plunge to riders, suited for both the young and young at heart who are thrill seekers.
Another all-time favourite wet activity is the famous Laze Pool. A 1.2m deep pool, it offers an escape to those who want to relax, regain their energy, and soak in the perfect vantage of almost all the play installations in Aqua Adventure. If you or your kids love challenges, go for the Indoor Aquatic Challenge Rope Course above the Laze Pool. The challenge offers eight engaging and interactive obstacles that require the participants to walk across narrow beams or hanging steps while getting splashed from water buckets.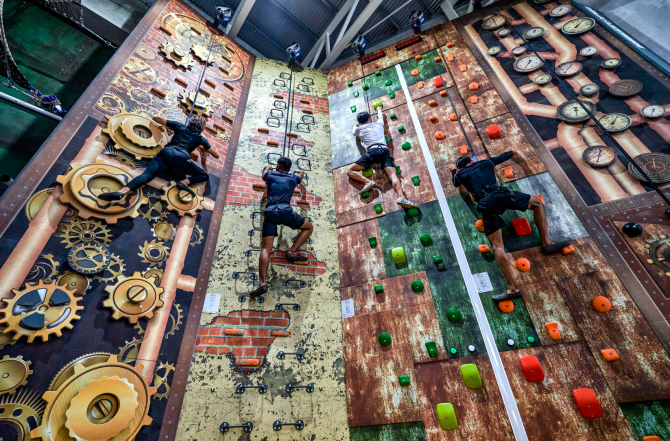 Dry activities include Scramble Net, an obstacle arena that encourages participants to scramble across the net, crawl through tunnels, and swing from bars, to name a few. The Clockwork Towers comprises 5-lane fun walls with interactive climbing walls and is suitable for all ages.
Aqua Adventure is located at 900 Bedok North Rd Singapore 479994.
For more information, please click here.