These iconic areas of Singapore are at the end of their days. Pay them one final visit and bid them goodbye
It's a sad but inevitable fact that all good things must end, no matter how loved and irreplaceable they may be. Here are five of such spaces that we think deserve one last hurrah.
(Featured image by Hak Photography)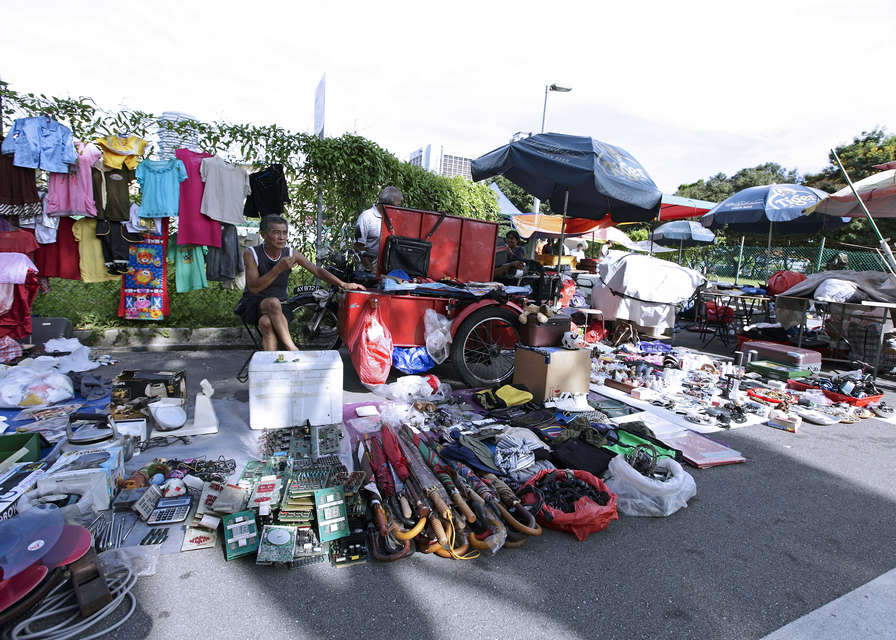 (Photo: garmin.com.sg)
1. Thieves' Market
Since the 1930s, the stretch of Sungei Road along Rochor Canal, between Serangoon Road and Jalan Besar, has been home to Singapore's largest and oldest flea market, the Thieves' Market.
No, you don't have to worry about getting pickpocketed or cheated of your money (by overpriced hipster trinkets in modern flea markets). It's so called for its past reputation: It used to be that if a possession recently 'disappeared', people could try their luck in looking for it at the Thieves' Market, and buying it back from the sellers who would unfailingly feign ignorance.
In the early 1970s, opium dens were also commonplace here. This is also the place where the well-known Sungei Road Laksa, a local spicy noodle soup originated. The land will be returned to the Government next year to make way for Sungei Road MRT Station.
Wouldn't it be lovely to see some murals and reprints of Thieves Market on the walls of the new station? In the meantime, you can also check out this exhibition in ode to the 1m x 1m area allocated to each vendor at the market.