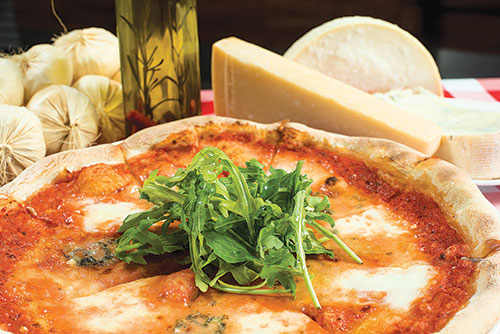 Segafredo Zanetti has launched its first trattoria in Singapore
You may be familiar with the name Segafredo Zanetti, for lovely Italian espressos and other coffees. Now, a trattoria-style café by Segafredo Zanetti has entered the Robertson Walk enclave.
The cafe's location near the public square of Robertson Walk gives it a piazza (open square) feel and the new menu further enhances the experience with authentic Italian recipes.
The trattoria also uses Italian produce when it can be obtained.
Simon Seah, who holds the exclusive Singapore franchise for Segafredo Zanetti Espresso café bars, says, "Our new menu took us more than six months to develop and involved extensive taste testing."
"We chose this combination of dishes and drinks as they appeal to the Singaporean palate," he says.
Molto Italiano
We liked the starter of Portobello Mushroom ($6.50). The large and chewy mushroom is seasoned with olive oil, sea salt and pepper for a light start to the meal.
Soup lovers can try the Zucchini Soup ($5) as well but, of course, what's an Italian trattoria without pasta?
The Chicken Ravioli ($20) is handmade and stuffed with chicken, lemongrass, butter and sage sauce. We also liked the Anatra ($19), a fettuccine with duck, olive oil, garlic and crispy prosciutto (Parma ham).
The Granchio Pasta ($19) had a substantial amount of crab in its Italian tomato cream sauce. It was not bad.
Moving on to the pizzas, try the Barzini ($20). Its crust is made of handmade Italian flour dough topped with a white base with mushroom, cream cheese, garlic and bacon.
If you prefer a more traditional take, give the Quattro Formaggi Pizza ($16-$19) a taste. It is covered with gorgonzola, parmigiano, mozzarella and provolone cheese with Italian tomatoes.
Molto Italiano (very Italian)!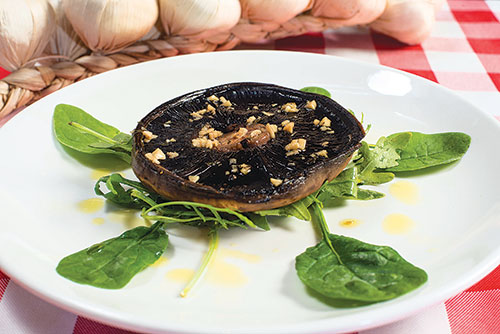 Good Gelato
Segafredo Zanetti Trattoria also makes the gelato in house with milk, fresh ingredients and their state-of-the-art machinery.
We recommend their gianduia flavour as we saw the slab of chocolate with hazelnut used in the gelato. They also have tarts and cakes that are made fresh, daily.
Round off your meal with their signature coffee and Italian liqueurs. You can choose from a wide selection of coffee, which includes the amaretto-based coffee.
If you want an affordable Italian experience, try the Segafredo Zanetti Trattoria.
Segafredo Zanetti Trattoria, Robertson Walk, 11 Unity Street, #01-12 (facing inner courtyard), Singapore 237995, Tel: 6235 4049