Jurassic World set to be roaring hit with even meaner dinosaurs
In:
Movies
, posted: Jun 4, 2015
Expect thrills galore in this latest instalment of the Jurassic Park series of films – complete with new and favourite creatures, and starring Guardians of the Galaxy's Chris Pratt
Psst! Win exclusive Jurassic World merchandise here!
After Jurassic Park (1993) was released, it was revealed that the iconic velociraptor dinosaur was a cinematic dramatisation.
Not only was it much larger onscreen, its slimy reptilian skin made it more menacing than the actual species really was. And, the Tyrannosaurus Rex was supposed to be covered in feathers.
Now, what terrifying new monsters will Jurassic World spring on us?
Jurassic Park – Bigger, Meaner & Newer
The original Jurassic Park has had two comparatively mediocre sequels, so what would make this third one so outstandingly entertaining?
Perhaps, after those box office slumps, the creators have discovered the magic formula for reviving the franchise: Replace "Park" with "World" to make it sound more… phenomenal.
But, of course, the gripping teasers and trailers prove that the buzz was sparked by a lot more than a simple – albeit genius – title change.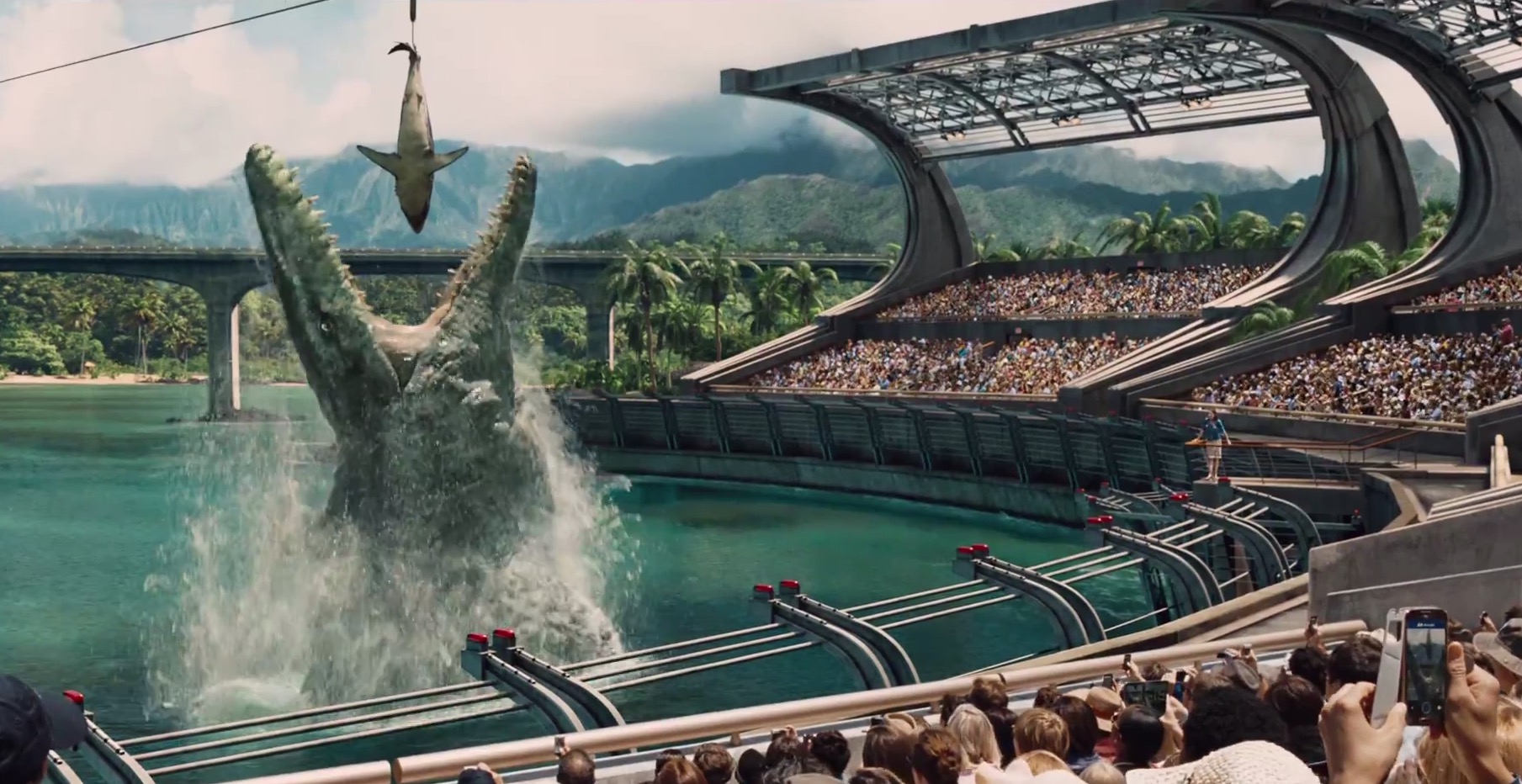 It's been 22 years since the dramatic events of Jurassic Park, and now Jurassic World is a successful prehistoric playground. Tourists can go on bubble rides alongside herds of dinosaurs, relax on a raft as stegosauruses graze by the river and watch in awe as immense mosasauruses leap from the water to feed!
The dinosaurs are bigger, meaner and more majestic than before, and it's all totally safe for enjoyment – or so they say.
The Green-Eyed Monster
Behind the veneer of the bright and bustling theme park, a greater evil prowls within the cages, raring to break free. The InGen scientists at Jurassic World have mastered the art and science of reproducing life-sized prehistoric creatures but that's not enough for them.
The park's head of operations, Claire Dearing (played by Bryce Dallas Howard of M Night Shyamalan's The Village), insists, "We have learned more in the past decade from genetics than a century of digging up bones. A whole new frontier has opened up."
Velociraptor trainer Owen Grady (Chris Pratt, or "Starlord" from Guardians of the Galaxy) discovers that InGen is hiding a monstrous secret waiting to be unleashed upon the world.
But, as he rightly guesses, trapping an unpredictable leviathan on an island packed with tourists is a disastrous idea.
Familiar Favourites from Earlier Films
Jurassic World brings a collection of new faces and never-before-seen creatures but the classic icons from the first Jurassic Park have also returned for more heart-stopping action.
You can catch the sharp and frightening velociraptors – which displayed scarily-high intelligence in Jurassic Park – in action with their trainer. Veteran actor BD Wong reprises his role as Dr Henry Wu, the head genetic engineer of InGen.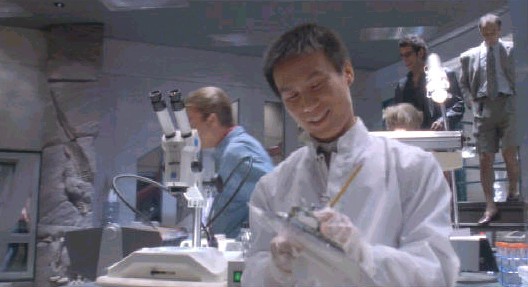 Making an appearance from even further back – the original "Jurassic Park" novels by Michael Crichton – is InGen's original ambition to create a dinosaur species that is more fearsome than historically accurate.
Is this new beast the lost vision from the original story that's finally getting its debut? Our anticipation as Jurassic Park fans is at an all-time high – this movie is the summer blockbuster I wouldn't miss for the world.
By Pamela Chow
Jurassic World [PG13]
Director: Colin Trevorrow
Starring: Chris Pratt, Bryce Dallas Howard, Ty Simpkins
Genre: Action, Adventure
Run length: TBA
Release: 11 Jun
FEATURED CONTENT:
Enjoy a luxurious coffee experience in the comfort of your home from the heart of Italy. Life is even better with Tazzanera!

Made with the finest coffee beans that are roasted and ground to perfection, Tazzanera is 100% made in Italy and *Nespresso-compatible. Our coffee capsule blends are formulated with the original Italian espresso tradition.

🛒 Shop now to experience the exquisity of Italian espresso:

Official Site: www.tazzanera.sg
Lazada: www.lazada.sg/tazzanera
Qoo10: www.tinyurl.com/tazzanerashop
E