With the release of Daniel Radcliffe's latest film, Horns, we catch up with his Harry Potter co-stars!
Emma Watson (Hermione Granger)
Then:
Now:
Emma Watson has been a very busy woman. Besides modelling for luxury fashion houses, she has starred in successful films like The Perks of Being a Wallflower (2012), This is the End (2013), and Noah (2014).
Recently, her United Nations speech on gender equality made waves worldwide. Watch it here:
Rupert Grint (Ron Weasley)
Then: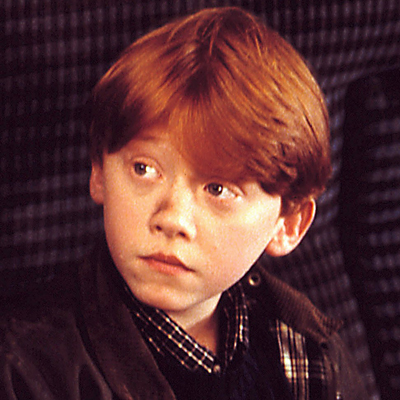 Now:
Although not as successful as his Potter co-stars, Grint has had his fair share of projects on his plate. He starred in the 2013 movie CBGB alongside Alan Rickman (Severus Snape in Harry Potter), and made his Broadway debut in It's Only a Play this month.
We also hear that, in typical Weasley fashion, he bought himself an ice-cream truck, llamas, and a hovercraft. (Source: Daniel Radcliffe's Reddit AMA)
 Tom Felton (Draco Malfoy)
Then:
Now:
He may have played a cold villain in Harry Potter, but Felton has been able to shake off any bad rep. He's since appeared in many movies, like James Franco's Rise of the Planet of the Apes (2011).
He recently wrapped up war film Ghosts of the Pacific, and is working on horror film Fangs of War with actor Christopher Walken.
 Matthew Lewis (Neville Longbottom)
Then:
Now:
Can anyone say WOW? After playing Potter's dorky bucktoothed friend with an unfortunate surname, Lewis shocked the world with his amazing physical transformation. It's like he underwent metamorphosis and emerged as a tall and lanky heartthrob.
That's about it, really – he's been modelling for magazines and brands, living off of his dashing good looks for sustenance. Not that we're complaining!
By Pamela Chow
Read about Daniel Radcliffe's latest movie Horns here!