The most anticipated lipstick is here!
Of course, there are also many exciting new skincare products to look forward to.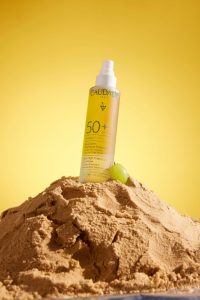 10. CAUDALIE Vinosun 
Very

 

High

 

Protection

 

SPF

 

50

+ 

Sun

Water, S$46.00/150ml

Through the infusion of an antioxidant-rich combination of grape polyphenols, this exceptionally lightweight formula forms a safeguarding layer over the face, body, and hair. It imparts an imperceptible finish while the SPF50 content restores lost moisture, ensuring the skin remains nurtured and revitalized.

Available in-store and online at Sephora.sg.