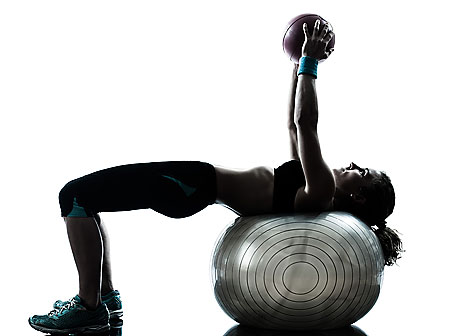 Pilates is a great way to improve your posture and tone your muscles
By Cheryl Chia
Pilates has been around since the early 20th Century and has spawned different disciplines and schools of thought but all have the same principles of strengthening the core and improving spine alignment or posture. This exercise is also good for pre and post-natal women.
Created by Joseph Pilates [say pee-lah-tehs], the most commonly heard and easily accessible form of the exercise is mat Pilates, but there are many other forms of Pilates that make use of various equipment and accessories. They are easily available in Singapore as well.
We test drive a few of these to learn what it is all about. For more information, do contact the respective centres.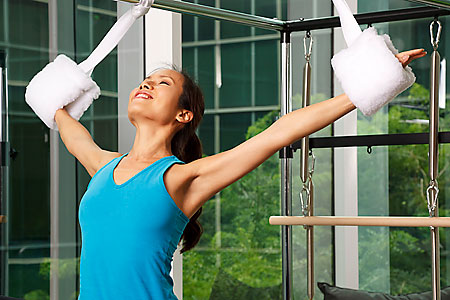 Breathe
This smaller studio is restricted to about five students per group class for the reformer beds – a spring assisted bed. The instructor gives each student individual attention and corrects the posture of the student during class lest they do the movements wrongly.
The beginner classes work on breathing, stretching exercises and movements on the elevated reformer.
We like the small amount of people in the class as you get the adequate amount of attention from the instructor.
They also offer Barreworks – a ballet barre workout – at their East Coast branch.
Novena Medical Centre Level 9 & 217 East Coast Road, Level 2. Tel: 9835 5683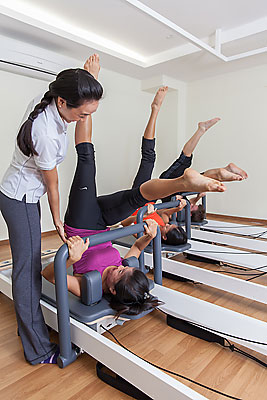 Focus Pilates
With two studios in the central area, Focus Pilates focuses on reformer Pilates to help stretch the muscles that you could neglect during mat Pilates or your regular gym routine. The instructor explains thoroughly what you should expect and teaches the correct breathing techniques before the reformer class starts.
Classes are relatively small, so you have adequate attention from the instructor. Focus Pilates also offers one-to-one physio-Pilates for those with injuries.
Tong Building, Level 8. Tel: 6733 8785 & RB Capital Building, Level 8. Tel: 6235 3938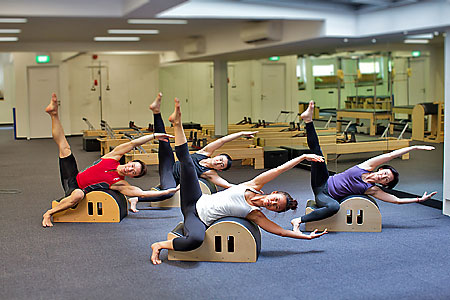 Pilates Bodytree
This studio in Amoy Street focuses on their Fletcher Fusion classes that make use of a ballet barre as well as a braided towel to assist during exercises. If you love a deep stretch, this class is for you.
You start off at the barre with some stretching exercises before moving on to the braided towel. The towel acts as a form of resistance to help keep arms apart while working out. Finally, you end with some floor-work.
Also try their Spine Corrector classes that make use of Clara's Barrel to help promote a flexible spine.
78 Amoy Street, #01-01. Tel: 6225 7905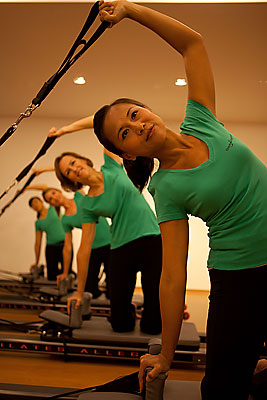 Pilates Inc
Also on Amoy Street, this studio offers a one-of-a-kind Rocking Reformer class. Before the start of any class at Pilates Inc, you get a proper assessment of your posture, spine and musculature.
The Rocking Reformer is great for achieving balance and helps pinpoint which muscle you tend to rely on more with each move you make, forcing you to use the muscles that you do not normally engage.
It can make you a little seasick but you do feel you muscles working to steady the Rocking Reformer.
82 Amoy Street & 46 East Coast Road. Tel: 6423 1196 & 6345 166.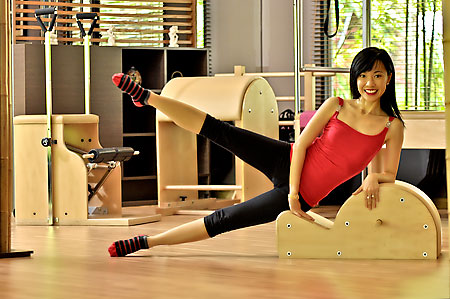 Powermoves
If you would like an experience that's close to nature, try Powermoves at Bishan Park or Dempsey Hill. They offer both mat and reformer Pilates.
We like how they incorporated the Pilates Magic Ring into the reformer exercise – a great way to shape up those inner thighs.
Bishan Park II & 6 Dempsey Road. Tel: 6455 2221 & 6472 2221 www.powermoves.com.sg
Photos: Breathe, Focus Pilates, Pilates Bodytree, Pilates Inc & Powermoves