The school holidays are coming! Time to spend some time with the kids at the cinema with these kids-friendly movies!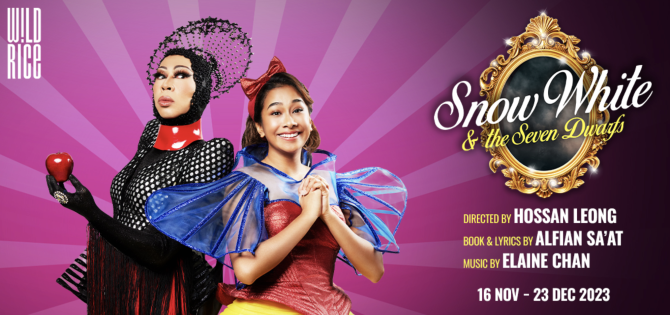 7. Snow White & the Seven Dwarfs
In the Eternal Kingdom, the perfection-obsessed Queen mandates 'Enhancement' for her subjects when they turn 18. Her jealousy peaks when her Magic Mirror reveals Snow White's beauty. The Queen orders surgery, triggering a quest for true love.
Join this for a hilarious, heartwarming musical comedy with a fresh cast led by Chua Enlai as the Queen and Nadya Zaheer as Snow White, featuring witty writing by Alfian Sa'at and enchanting music by Elaine Chan. This holiday season, catch an unforgettable experience at the Wild Rice stage – where grins, sprightly steps, and catchy tunes await!
For tickets, please click here.