Hey, why not hit up Sentosa Festive Market this weekend? Bring your furball along too!
Or, if you'd rather stay in, treat yourself to some online shopping fun because 11.11 is around the corner!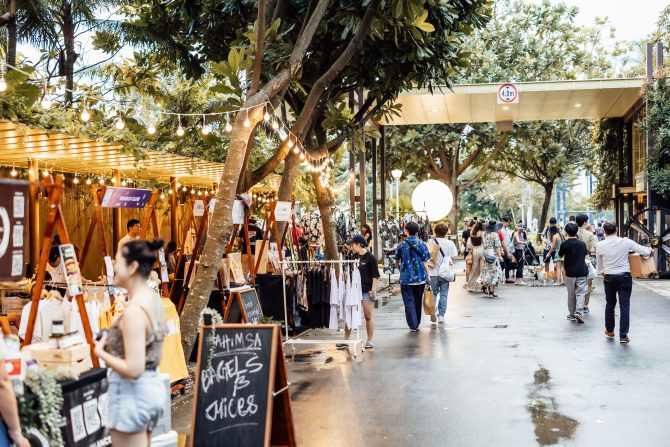 1. Sentosa Festive Market – French Flair!
Enjoy a delightful weekend at Palawan Beach Walk on 11-12 November 2023, during the vOilah! French Film Festival. Immerse yourself in the rich tapestry of French culture as you explore a bustling market featuring more than 25 brands, artisans, opportunities for social gatherings , and delectable grazing platters. Don't forget to take a look at the fantastic lineup of French films screening right next door at Palawan Green on the Sentosa website.
Highlights include over 25 curated vendors⁠, playlist by Blackout Agency, Chill Out corner by NINE N, Food Truck by Cowabunga x The Traveling COW (Sunday 12), Giveaway: free sparkling soda water by Fever Tree and lucky draw at the market!
Make sure you don't pass up the chance to experience a captivating weekend filled with French culture, a strong sense of community, and eco-friendly explorations. Bring along your friends, family, and even your beloved furry companions!