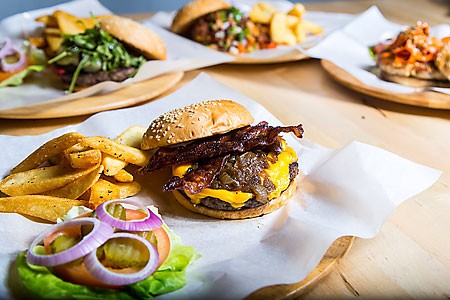 Newly opened gastrobar Third & Sixth serves hearty fare and killer cocktails
By Cheryl Chia
When three buddies get together to open a bar, you get geek references, rock 'n' roll and sizeable portions. "Smeagol's Precious", anyone?
According to them, the Tall One (Adam, who hails from Burma), the Fat One (Pio, the chef who has worked for restaurants such as Les Amis) and the Pale One (Eddy, of Korean-Chinese mixed heritage, who creates potent potions at the bar), decided they should "totally open a bar". Cue, How I Met Your Mother references.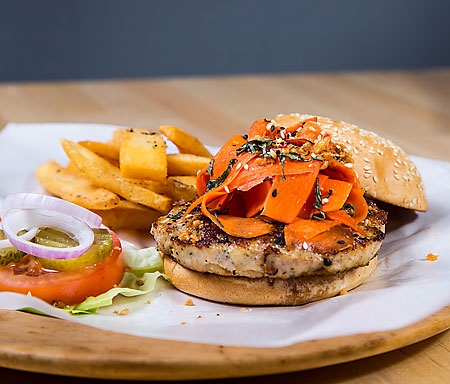 Thus the Third & Sixth was born, a mere two months ago. Named after their address, 36 Seah Street, the casual space serves Western food with a quirky kick. With names such as Rings of Cthulhu, Killer Kathoey and Nachooo Libre, it is definitely one of the funniest menus we've had to scan through. Plus points for the Nett prices.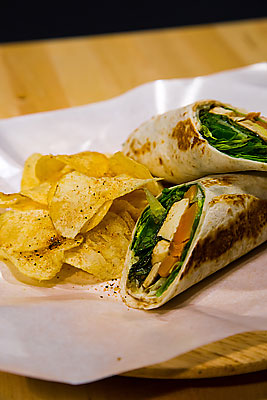 We loved the No. 36 ($14), a classic 150g beef patty with cheese and bacon strips in-between two toasted burger buns. All the vegetables are on the side with all their burgers, and the dishes come with a portion of crispy steak cut fries. The Messy Mexican ($14), is topped with flavourful chilli con carne and is one of the bestsellers in the house thus far.
If you are a fan of Korean fried chicken, try their Yomomoso ($10-$18) – a play on "yo' mama so…". Spicy-sweet and coated with peanuts, the heat from the chicken hits you after you've consumed it. Great as a side dish to share over a couple of beers.
There is only one dessert at the Third & Sixth, the Runny Inside ($8), a dark chocolate molten cake with a balsamic reduction sauce and a side of vanilla ice cream. This may take up to 15 minutes to prepare, but it is oh-so-worth the wait. A sweet ending to a meal, indeed.
They also have a set lunch menu at $9.90 that comes with bottomless iced tea.
The Third & Sixth is located at 36 Seah Street, Singapore 188392. Tel: 6336 1248