It's time to embark on a culinary adventure and discover delectable delights at new destinations!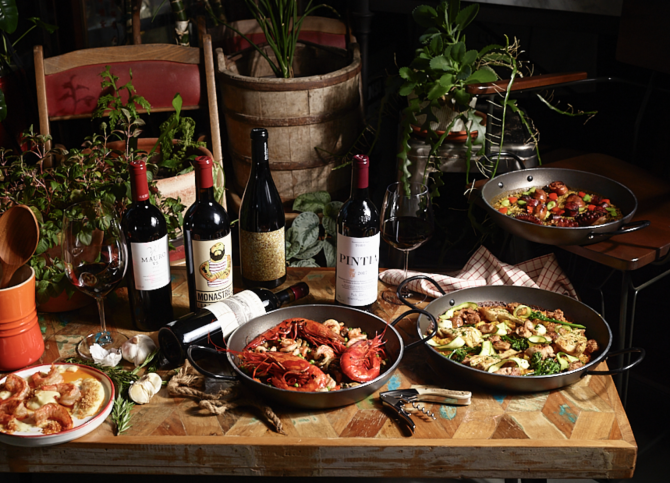 1. TINTO
Taking its name and inspiration from the Spanish name for red wine, vino tinto, Tinto paints the many colours, flavours and dishes that will transport you to the wide variety of regions of Spain. Valencia, Spain, the very place paella was developed, is where Daniel invested his time in his Master's programme in culinary arts at the Escuela de Hosteleria y Turismo de Valencia. His experience here, combined with close to 40 years of cooking Latin American cuisine between himself and Tamara, shape their inspiration in crafting Tinto's tapas, paellas and all the dishes that make up their Spanish repertoire.
The couple, who's been thinking about this project for a while got sparked to bring it to life after spending their honeymoon in Spain last year. At this new Spanish home, Daniel and Tamara will be sharing dishes they have kept in their secret trove, including unique tapas curated from their extensive knowledge from traversing the world. The wine list showcases well-known established wineries from regions like Rioja, Priorat and Ribera del Duero as well as unique finds from areas like Jumilla, Toro and Monsant in Spain.
TINTO is located at 10 Dempsey Rd, #01-21 Singapore 247700.