Spring is the season of blooming flowers, pastel romances and, perhaps, sweet treats to tantalise your tastebuds. And Häagen-Dazs' limited edition Spring Floral Collection just so happens to be a combination of all three!
Inspired by Spring, each flavour infuses Häagen-Dazs' signature ice-cream with real flower extracts from jasmine and orange blossom flowers, allowing you to have a taste of floral deliciousness with every bite! The Orange Blossom ice-cream has orange blossom extract blended with velvety ice cream, drizzled over with a fragrant bergamot sauce. Meanwhile, the Jasmine Raspberry & Pomegranate ice-cream is infused with a delicate jasmine extract, and complemented by a tart raspberry and pomegranate sauce made from raspberry puree and fresh pomegranate juice.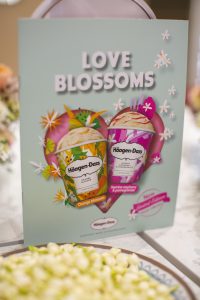 Photo: Häagen-Dazs Singapore
Our personal favourite between the two flavours would be the Jasmine Raspberry & Pomegranate ice-cream. The scent of jasmine was distinct and paired well with the tartness of the swirls of raspberry and pomegranate. This would be a great choice for tea-lovers, especially those who favour fruit teas! In contrast, we felt that the Orange Blossom ice-cream, while aromatic, was a tad mild, with the dominant taste being that of vanilla instead of bergamot. We did like the swirls of bergamot sauce, however!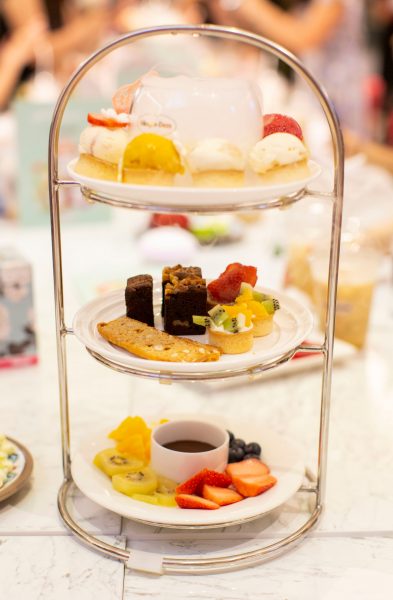 Photo: Häagen-Dazs Singapore
That being said, if you want to luxuriate your tastebuds with Spring-inspired sweet treats, look no further! Enjoy the best of Spring with the elegant Love Blossoms High Tea Set (S$46, serves two). A lovely three-tier carrier holds six mini ice cream scoops in tart shells, assorted pastries (we love the brownies!), seasonal fresh fruits, warm chocolate fondue sauce, and complimentary tea and coffee.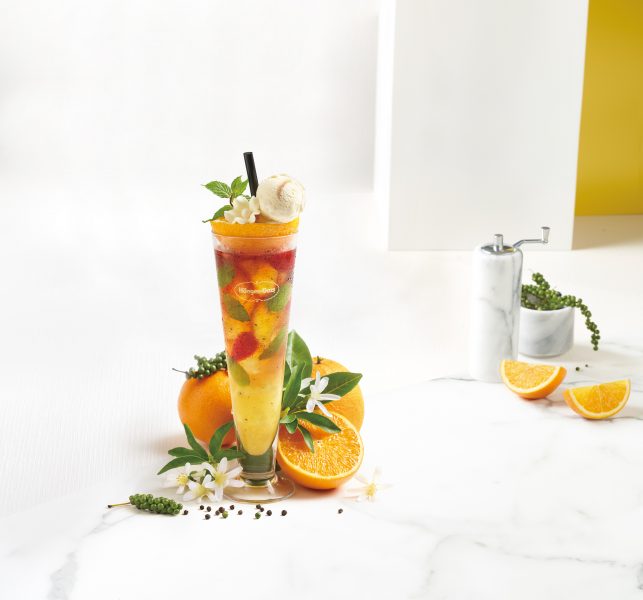 Photo: Häagen-Dazs Singapore
Or, if high tea and pastries isn't really your thing (really?), sip on a refreshing Orange Blossom Iced Tea (S$9.90), a delightful blend of orange-infused Earl Grey Tea and fresh mint leaves topped with Orange Blossom ice cream and chunks of seasonal fruits. We liked how the tea was pleasantly sweet, yet not cloying; and the ice cream added just the right amount of milkiness to it!
Photo: Häagen-Dazs Singapore
A combination of tart, sweet, and floral flavours; the Orange Blossom ice cream and Jasmine Raspberry & Pomegranate ice cream capture the essence of springtime by enchanting your senses – our love for sweet treats blossoms, indeed, for more!
Häagen-Dazs Limited Edition Spring Floral flavours are available in Pints and Stickbars at all leading supermarkets, hypermarkets and convenience stores islandwide. Häagen-Dazs Spring desserts are available in all Häagen-Dazs™ cafes islandwide, including Häagen-Dazs ION Orchard.
2 Orchard Turn, #04-11 ION Orchard, Singapore 238801